Early Beginnings and Musical Odyssey, Taylor Swift bio and Life
Taylor Alison Swift, born on December 13, 1989, in West Reading, Pennsylvania, has etched her name into the annals of music history. Her journey from a budding songwriter to a global sensation has been nothing short of remarkable.
Table of Contents
A Glimpse into Her Roots
Swift's upbringing was rooted in West Reading, Pennsylvania. Her parents, Scott Kingsley Swift and Andrea Gardner Swift, nurtured her creative spirit. Swift's early exposure to music came from her maternal grandmother, Marjorie Finlay, an opera singer, and she was named after the legendary James Taylor. Swift's diverse heritage – Scottish, German, and Italian – adds to her unique identity.
Unveiling the Musical Passion
At just nine years old, Swift's fascination with musical theatre kindled. She graced the stage of the Berks Youth Theatre Academy and ventured into acting lessons. Swift's musical interests shifted towards country music, with Shania Twain serving as a pivotal influence. The desire to make her mark led her to Nashville, the heart of country music.
The Path to Stardom
Despite initial rejections, Swift's perseverance was unyielding. Learning to play guitar from local musician Ronnie Cremer was a turning point. Swift's debut as a songwriter with "Lucky You" was a testament to her burgeoning talent. An encounter with talent manager Dan Dymtrow opened doors, leading Swift to appear in campaigns for Abercrombie & Fitch and even garnering attention from major record labels.
Charting New Territories: Evolution of a Star
Swift's journey of artistic exploration and reinvention has been a defining feature of her career.
The Country Chronicles
Signing with Big Machine Records in 2005, Swift's journey commenced with a country flair. Albums like "Taylor Swift" and "Fearless" showcased her prowess in storytelling through country melodies. Hits like "Love Story" and "You Belong with Me" projected her onto the global stage.
A Genre-Defying Voyage
Swift's artistic horizons expanded with each album. "Speak Now" introduced rock influences, while "Red" ventured into electronic elements. The album "1989" marked a pivotal shift with synth-pop vibes, fueled by chart-toppers like "Shake It Off," "Blank Space," and "Bad Blood."
Embracing Versatility
Media scrutiny spurred the release of "Reputation," featuring the hit "Look What You Made Me Do." Swift's ability to adapt and redefine her style showcased her resilience and innovation.
An Era of Triumphs and Records
Pinnacle of Achievement
Swift's accolades stand as a testament to her impact on the music landscape. With over 200 million records sold globally, she reigns as one of the best-selling artists. Her dominance on platforms like Spotify and her knack for album sales in the millions are unprecedented.
A Tapestry of Honors
Swift's influence extends beyond music. She graced esteemed lists like Rolling Stone's "100 Greatest Songwriters of All Time" and Forbes' "Celebrity 100." Awards such as Grammys, American Music Awards, and Guinness World Records are a testament to her enduring legacy.
A Force Beyond Music
Advocacy and Empowerment
Swift's influence transcends melodies. Titles like "Artist of the Decade" and "Woman of the Decade" mirror her advocacy for artists' rights and women's empowerment. Swift's voice resonates far beyond the confines of a stage.
Looking Ahead
As Swift embarks on the "Eras Tour," her impact continues to reverberate. Her unrelenting dedication to her craft and her ability to redefine herself ensure that Taylor Swift remains an indomitable force in the ever-evolving realm of music.
In conclusion, Taylor Swift's journey from a young aspiring songwriter to a global icon is an inspiring tale of creativity, resilience, and evolution. Her ability to seamlessly transition between genres, her record-breaking achievements, and her advocacy efforts solidify her position as a trailblazing figure of the 21st century. Swift's impact on the music industry and her larger cultural influence are a testament to her enduring legacy.
Taylor Swift, A Journey of Musical Breakthroughs (2004–2008), Nashville Beginnings, Crafting Melodies
Taylor Swift's ascent from an aspiring artist to a musical phenomenon was marked by her formative years in Nashville, where her creative journey took flight.
Collaborative Songwriting
In the heart of Nashville's Music Row, Swift collaborated with seasoned songwriters like Troy Verges, Brett Beavers, and Liz Rose. Her enduring partnership with Liz Rose saw the creation of captivating narratives that resonated with audiences worldwide.
The Tuesday Afternoons
A routine of two-hour writing sessions every Tuesday afternoon after school became Swift's creative haven. Swift's distinct clarity in conveying her thoughts and experiences set the foundation for her songwriting prowess.
Navigating the Industry: Challenges and Triumphs
Swift's early years were not without challenges, yet her determination to share her stories remained unwavering.
A Pioneering Path
Swift's signing with Sony/ATV Tree as the youngest artist marked a significant milestone. However, her departure from RCA Records at just 14 highlighted her determination to preserve her authentic voice amidst industry pressures.
A Defining Encounter
At Nashville's Bluebird Cafe, Scott Borchetta, the visionary behind Big Machine Records, recognized Swift's potential. This pivotal moment led to her becoming one of Big Machine's first signees and heralded a new chapter in her career.
Debut Album Unveiled: Setting the Stage
With the release of her eponymous debut album, Taylor Swift's musical narrative began captivating hearts across the globe.
A Symphony of Stories
"Taylor Swift," her debut album, showcased her lyrical prowess. Swift's unique perspective on life's tales resonated with listeners, creating a connection that transcended genres.
A Historic Journey
Swift's debut album's impact was undeniable. Notably, it spent a record-breaking 157 weeks on the U.S. Billboard 200, a testament to its resonance with audiences and its lasting legacy.
Charting New Horizons: Fearless and Beyond
Swift's evolution continued with her second studio album, "Fearless," cementing her status as a trailblazer in the music industry.
Fearless Expression
"Fearless" saw Swift's growth as an artist, marked by honest and vulnerable songwriting. Singles like "Love Story" and "You Belong with Me" catapulted her to even greater prominence.
Trailblazing Achievements
The album's accolades spoke volumes about Swift's impact. From topping charts to winning awards, "Fearless" solidified Swift's position as a powerhouse in the industry.
A Legacy Unveiled: The Taylor Swift Phenomenon
Taylor Swift's journey from Nashville's stages to global acclaim is a testament to her resilience, creativity, and ability to connect with audiences on a profound level.
Honouring Achievements
Swift's accolades, including Grammy wins, recognition as Artist of the Year, and her groundbreaking accomplishments, underscore her unparalleled influence in music.
An Ongoing Narrative
As Taylor Swift continues to redefine boundaries, her narrative remains a tapestry of authenticity, innovation, and unwavering dedication to her craft.
A Journey of Growth: Speak Now Era (2010–2011)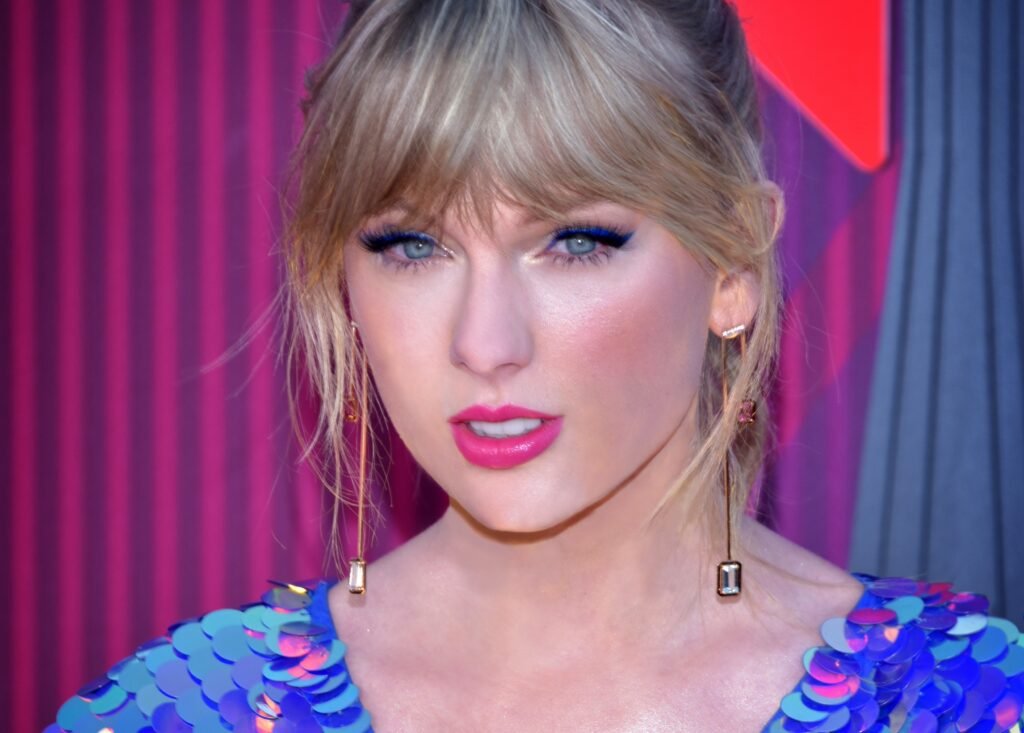 Taylor Swift's musical odyssey continued with her third studio album, "Speak Now," marking a period of artistic maturity and unparalleled achievements.
Empowerment Through Songwriting
With "Speak Now," Swift embraced a remarkable feat, writing every track solo and co-producing each song. This pivotal shift showcased her growth as a songwriter and musician.
Record-Breaking Triumph
"Speak Now" debuted as a chart-topper on the Billboard 200, selling a million copies within its first week. Swift's unparalleled success earned her a place in the Guinness World Records.
A Chronicle of Success: Singles and Acclaim (2010–2012)
Swift's musical narrative continued to captivate the world with an array of captivating singles and resounding accolades.
Songs that Resonate
Singles like "Mine," "Back to December," and "Mean" showcased Swift's storytelling prowess, resonating with audiences across the globe.
Celebrated Achievements
Swift's artistry garnered her a multitude of prestigious awards, including recognition from the Grammy Awards, Billboard, and the Academy of Country Music.
Unveiling "Red": A Fusion of Styles (2012–2014)
Swift's fourth studio album, "Red," showcased her artistic evolution, fusing diverse musical styles and expanding her creative boundaries.
A Symphony of Styles
"Red" marked a departure from convention, incorporating elements of pop, rock, and heartland rock. Swift's willingness to experiment cemented her as an innovative force in the industry.
Redefined Success
The album's release was met with resounding success, debuting at number one on the Billboard 200 and solidifying Swift's position as an iconic figure in modern music.
A Legacy of Tours and Acclaim (2013–2014)
The period spanning 2013 to 2014 witnessed Swift's continued dominance as she embarked on a series of triumphs.
Record-Breaking Tours
Swift's "Red Tour" and "1989 World Tour" amassed unprecedented success, establishing her as a top-grossing artist and delivering unforgettable experiences to fans worldwide.
Cinematic Ventures
Beyond music, Swift ventured into acting with appearances in films and TV shows, further showcasing her versatility as an artist.
Embracing Artistic Integrity: Prioritising Albums (2014–2015)
Taylor Swift's commitment to her craft and her steadfast advocacy for artists' rights have been defining aspects of her career.
The Battle with Streaming Services
In a bold move, Swift removed her entire music catalogue from Spotify and criticised Apple Music for its initial stance on artist royalties during trial periods.
The Triumph of Change
Swift's stand against streaming service policies resulted in significant shifts, with both Spotify and Apple Music adapting their approaches to artist compensation.
Honouring Accomplishments: Awards and Recognition (2014–2015)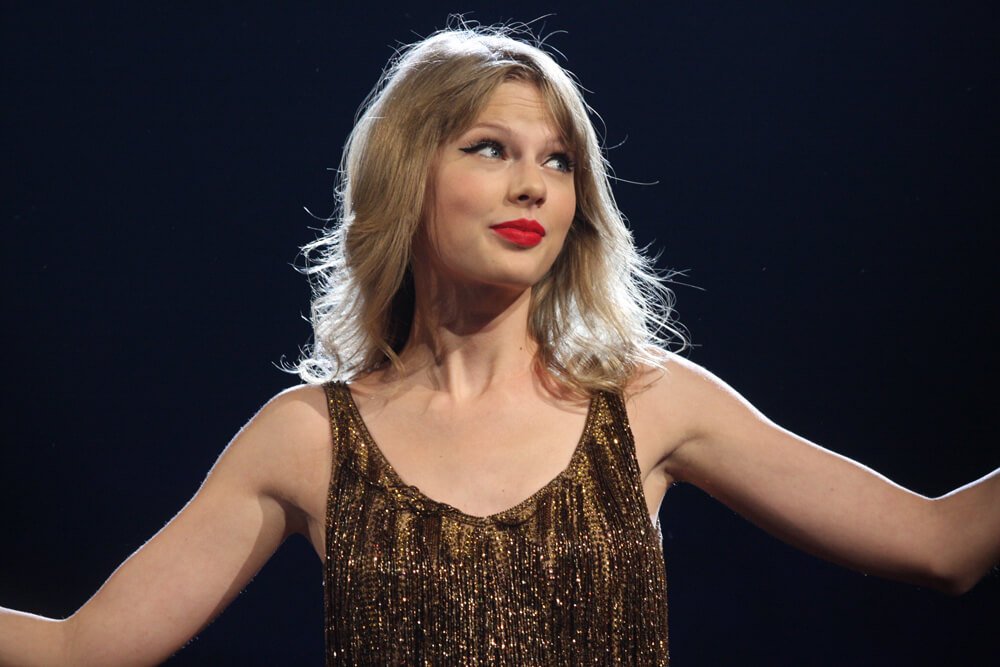 Swift's dedication to her music resonated with fans and peers alike, leading to a series of remarkable achievements.
A Trailblazer's Accolades
From Billboard's Woman of the Year to the inaugural Dick Clark Award for Excellence, Swift's impact on the music industry was undeniable.
A Museum of Influence
The Grammy Museum's exhibit dedicated to Swift became a testament to her influence, breaking attendance records and celebrating her artistic journey.
Continued Excellence: Music and Collaborations (2015–2017)
Swift's commitment to her craft extended to collaborations, personal growth, and resilience in the face of challenges.
Innovative Collaborations
From co-writing hits with Calvin Harris and Zayn Malik to lending her voice to impactful songs, Swift's collaborations showcased her versatility.
Triumph Over Adversity
Swift's legal victory against a former radio jockey and her subsequent release of new music demonstrated her resilience and determination.
The Evolution Continues: Reputation Era (2017–2018)
As Swift entered the "Reputation" era, her sound and artistic themes took on new dimensions.
A Musical Transformation
"Reputation" embraced a fusion of genres, including electropop, hip-hop, R&B, and EDM, marking a departure from her previous musical style.
Chart-Topping Brilliance
The album debuted at the pinnacle of the Billboard 200 and earned Swift the distinction of being the first artist with four albums selling over a million copies in a week.
Cementing Legacy: Awards and Achievements (2018–2020)
Swift's legacy continued to flourish with monumental achievements and further artistic exploration.
Historical Records
From setting the record for the highest-grossing North American concert tour to achieving unprecedented wins at award shows, Swift's impact endured.
Unwavering Dedication
Swift's commitment to her craft, ownership of her masters, and re-recordings showcased her resilience and determination to maintain control over her art.
Reviving the Past: Re-recordings and Chart Triumphs (2021–2023)
Taylor Swift's unyielding spirit and creative genius continued to shine as she embarked on re-recording her iconic albums and exploring new sonic territories.
Reclaiming Her Artistry
With the release of "Fearless (Taylor's Version)" and "Red (Taylor's Version)," Swift reclaimed control over her music while achieving historic chart-topping success.
Chart Domination and Record-Breaking Hits
Swift's re-recordings not only captured the essence of her originals but also ushered in new achievements, including the record-breaking 10-minute version of "All Too Well" atop the Hot 100.
A Visionary Filmmaker: Artistic Direction and Recognition (2021–2023)
Swift's creative prowess extended beyond music, as she ventured into filmmaking and garnered accolades for her directorial work.
A Trailblazing Filmmaker
Swift's direction of the "All Too Well (10 Minute Version)" short film showcased her versatility and artistic vision, earning critical acclaim and prestigious awards.
Global Recognition and Industry Accolades
From the MTV Video Music Awards to the Grammy Awards, Swift's contributions as a filmmaker and musician were acknowledged on the international stage.
Midnights: A Sonic Revolution (2022–Present)
Swift's artistic evolution reached new heights with the release of her groundbreaking album, "Midnights," signalling a new chapter in her musical journey.
An Evolutionary Sound
"Midnights" pushed the boundaries of Swift's musicality, fusing electronica and chill-out vibes to create an instant classic that resonated with both fans and critics.
Commercial Triumph and Streaming Records
Billboard hailed "Midnights" as a blockbuster, and Spotify witnessed unprecedented streams, solidifying Swift's position as a global musical force.
Unprecedented Achievements and Eras Tour (2023)
Swift's impact on the music industry and cultural landscape soared to new heights, marked by remarkable achievements and an unforgettable tour.
Setting Ticket Sale Records
The Eras Tour's overwhelming success not only broke records but also shed light on ticket sale challenges and initiated government inquiries.
A Symbol of Global Popularity
Swift's continuous releases from 2020 to 2023 propelled her into a new stratosphere of fame, earning her accolades and acknowledgments on a global scale.
Continued Re-recordings and Unstoppable Momentum (2023–Present)
As Swift continues her re-recording journey, her influence and achievements continue to reshape the music industry.
A Legacy of Accomplishments
With each re-recorded album, Swift redefines success, securing her place as a trailblazing artist with unmatched accomplishments.
Chart-Topping Anticipation
As fans eagerly await the re-recorded version of "1989," Swift's impact on music history remains unrivalled.
Taylor Swift's Unparalleled Achievements: A Legacy of Success, A Remarkable Journey of Accolades and Triumphs
Taylor Swift's career has been a testament to her exceptional talent and unwavering dedication, evident through a myriad of accomplishments that have solidified her as a global music icon.
Grammy Glory and Unmatched Awards
Swift's name is synonymous with Grammy Awards, with an astounding 12 wins, including three Album of the Year accolades—an achievement shared by very few. Her extensive collection of awards spans Emmy, American Music Awards, Billboard Music Awards, MTV Video Music Awards, and more.
Unprecedented Achievements and Record Breakers
With a staggering 98 Guinness World Records, Swift's impact transcends music. She holds records for chart dominance, streaming achievements, and global recognition, setting new standards and inspiring generations.
Global Recognition and Influence
Swift's influence extends beyond music charts, propelling her into power listings and annual influential people rankings.
Taylor Swift Merch
Swift's advocacy against sexual assault led to her recognition as a Time Person of the Year in 2017. Her influence resonates as she champions change and raises her voice for important causes.
Forbes and Forbes' 30 Under 30
Featured on Forbes' prestigious lists multiple times, Swift's entrepreneurial and artistic prowess garnered attention. Her influence across industries cements her status as a trailblazing figure.
Unparalleled Sales and Chart-Topping Success
Swift's music resonates with audiences worldwide, leading to record-breaking sales and chart-topping achievements.
Billboard Reign and Chart Dominance
From topping the Billboard Hot 100 to reigning atop the Billboard 200, Swift's chart successes are unparalleled. She holds records for the most number-one albums and entries, a testament to her widespread appeal.
Spotify Supremacy and Streaming Records
In the digital age, Swift's presence on Spotify shines. As the most streamed female artist and the first to achieve over 200 million streams in a day, she showcases her timeless influence.
Taylor Swift Net Worth of Influence and Entrepreneurship
Swift's business acumen complements her musical prowess, resulting in successful partnerships and ventures.
Entrepreneurial Endeavors and Philanthropy
Swift's business ventures extend beyond music, with endorsements, fragrance lines, and sustainable clothing collaborations. Her philanthropy and support for independent record stores further demonstrate her commitment to meaningful impact.
Taylor Swift Net Worth
With a net worth of $740 million, Swift is a trailblazer in wealth accumulation among female musicians. Her investments and real estate holdings reflect her strategic financial decisions.
In a career marked by unparalleled achievements, Taylor Swift stands as a symbol of innovation, influence, and enduring success. Her music and legacy continue to shape the industry, inspiring generations to come.