Early Beginnings and Family Heritage
In the annals of professional wrestling, one name shines bright, forever etched in the history of the sport – Windham Lawrence Rotunda, famously known as Bray Wyatt. Born on May 23, 1987, in the picturesque town of Brooksville, Florida, Bray Wyatt's journey to wrestling greatness was destined, given his rich wrestling lineage. Hailing from a family deeply rooted in the wrestling world, Bray Wyatt carried forward the legacy of his grandfather, the illustrious Blackjack Mulligan, his father Mike Rotunda, and his uncles Barry and Kendall Windham, all of whom had left an indelible mark on the squared circle.
The Emergence of a Wrestling Prodigy
Bray Wyatt's story unfurled on the grand stage of WWE, where he made waves from 2010 to 2021, and later, from 2022 until his untimely demise in 2023. Under the compelling moniker Bray Wyatt, he displayed an innate charisma and raw talent that captivated audiences worldwide. However, Bray's connection with wrestling wasn't just a solitary pursuit; it was a family affair. His younger brother, Taylor Rotunda, better known by his ring name Bo Dallas, also showcased his prowess in the WWE arena from 2008 to 2021, perpetuating the family's legacy.
A Journey Marked by Triumphs
Bray Wyatt's ascent to wrestling supremacy was marked by pivotal moments that etched his name in the annals of WWE history. He embarked on his main roster journey with the moniker "Husky Harris" from 2010 to 2011, gaining prominence as a member of the formidable Nexus faction. However, it was his transformation into Bray Wyatt that truly catapulted him into the stratosphere of wrestling stardom. Portrayed as the enigmatic leader of The Wyatt Family, a mesmerizing cult with a bayou backdrop, Bray Wyatt's presence was both mystifying and magnetic.
A Reign of Championships
The apex of Bray Wyatt's WWE journey was crowned with championship glory. He adorned the coveted titles of world champion three times, seizing the WWE Championship once and the Universal Championship twice. Bray Wyatt's dominance wasn't confined to singles competition; he also etched his name in tag team history. Holding the SmackDown Tag Team Championship alongside Luke Harper and Randy Orton, and the Raw Tag Team Championship alongside Matt Hardy, Bray Wyatt showcased his versatility and ability to shine in various capacities.
A Complex Persona
Bray Wyatt's enigma extended beyond the ring. A hiatus from August 2018 to April 2019 paved the way for a revamped persona. A dichotomy emerged, with Bray Wyatt oscillating between his "good side," akin to the amiable Mr. Rogers, and his darker alter ego, The Fiend, an eerie and macabre entity. This transformative portrayal added layers to his character, captivating fans anew.
Unveiling the Meteoric Path of Husky Harris in WWE Developmental Territories
Stepping into the Ring: Dark Matches and Television Debut
In the captivating realm of professional wrestling, Husky Harris emerged as a force to be reckoned with, leaving an indelible mark during his tenure in World Wrestling Entertainment (WWE). Let's embark on a journey through the pivotal stages of his professional wrestling odyssey.
The Genesis: FCW and Debut
The tale of Husky Harris commences with his in-ring debut on the February 5, 2009 episode of Florida Championship Wrestling (FCW), where he grappled his way to victory against Brian Jossie. As the curtains lifted on his television debut in April 2009, he adopted the name Alex Rotundo, later evolving it to Duke Rotundo. Notably, his collaboration with his brother Bo, beginning in June 2009, set the stage for a tag team legacy that would shape his career.
Rising through FCW Ranks
In a triumphant display of prowess, the Rotundo Brothers clinched victory against The Dude Busters, Caylen Croft, and Trent Barretta, propelling them to the position of #1 contenders to the FCW Florida Tag Team Championship. Swiftly capitalizing on this momentum, they secured the coveted tag team title against Justin Angel and Kris Logan. Their tenacity was palpable as they defended their championship against formidable opponents.
The NXT Sojourn: The Rise of Husky Harris
The WWE universe witnessed a metamorphosis as Duke Rotundo transitioned into the persona of Husky Harris upon joining NXT on June 2, 2010. Under the guidance of WWE Pro Cody Rhodes, Harris marked his televised debut on the June 8 episode of NXT. Despite a valiant effort, his team faced defeat in a tag team match against Montel Vontavious Porter (MVP) and Percy Watson.
A Heel Turn and Triumphs
Harris' trajectory took a compelling turn as he embraced his heel persona on the June 22 episode of NXT, mirroring Rhodes' actions from the previous week. Subsequent clashes in the squared circle saw Harris rise through the ranks, even amidst the cutthroat competition of NXT polls. An electrifying six-man tag team victory on Raw showcased his prowess, but the journey was far from smooth, punctuated by eliminations and alliances.
The FCW Resonance
While entrenched in the NXT journey, Harris continued to make waves in FCW. Retaining the moniker of Husky Harris, he carried his wrestling prowess to the developmental territory. His battles against Percy Watson etched his resilience, culminating in a lumberjack match victory. The echoes of these feuds resonated within the FCW arena.
A Legacy Carved in Time
As we traverse the chapters of Husky Harris' journey in WWE's developmental territories, his evolution from FCW to NXT leaves an enduring legacy. The metamorphosis from dark matches to television debuts, the gripping tag team sagas, and the emergence of Husky Harris in NXT paint a portrait of determination and growth. Husky Harris' footsteps through FCW and NXT are a testament to his unwavering commitment to the sport.
The Nexus Era: Husky Harris' Pivotal Role and WWE Journey
A Strategic Interference and Nexus Induction
The annals of WWE history illuminate a defining chapter – the era of The Nexus. Within this epoch, Husky Harris etched his name with pivotal actions that reshaped the course of wrestling dynamics.
A Game-Changing Interference
In an electrifying turn of events at the Hell in a Cell pay-per-view on October 4, Harris and Michael McGillicutty orchestrated a masked intervention that tilted the scales in favor of Wade Barrett, securing a victory against John Cena. With this audacious move, Cena was coerced into joining Barrett's formidable faction – The Nexus, a development that sent shockwaves through the wrestling universe.
Unmasking and Initiation
The veils of secrecy were lifted, unveiling Harris and McGillicutty as the masterminds behind the intervention. However, Barrett's leadership held a twist – the duo wasn't granted full-time membership in The Nexus. This twist set the stage for a series of challenges and opportunities, as Harris and McGillicutty embarked on a journey to prove their worth.
Elevation to Nexus Ranks
The culmination of Harris and McGillicutty's endeavors arrived on a pivotal episode of Raw. A victory against John Cena and Randy Orton would cement their membership in The Nexus. However, despite their relentless efforts, victory eluded them, leaving their Nexus fate uncertain.
A Transition within The Nexus: CM Punk's Reign
As The Nexus underwent a metamorphosis under CM Punk's leadership, Husky Harris remained a steadfast presence within the faction.
Initiation and Persistence
Harris' dedication to The Nexus was validated through a rite of passage – an initiation that tested his mettle. Enduring a lashing from his fellow faction members, Harris earned his place in the newly-formed iteration – The New Nexus. The camaraderie between Harris, CM Punk, Michael McGillicutty, and David Otunga underscored their shared vision.
Battles and Setbacks
Despite his resilience, Harris encountered setbacks within The New Nexus. His pursuit of the WWE Tag Team Championship, alongside McGillicutty, was met with disappointment. The fierce rivalry with John Cena, intensified by Randy Orton's intervention, thrust Harris into a series of battles that highlighted his tenacity.
An Unexpected Turn
The zenith of Harris' journey within The New Nexus was punctuated by an unforeseen twist. A confrontation with Randy Orton led to a brutal punt to Harris' head, rendering him incapacitated. This pivotal moment effectively wrote Harris off television screens, leaving a void within The Nexus and marking a poignant transition in his narrative.
A Phase of Renewal: Return to FCW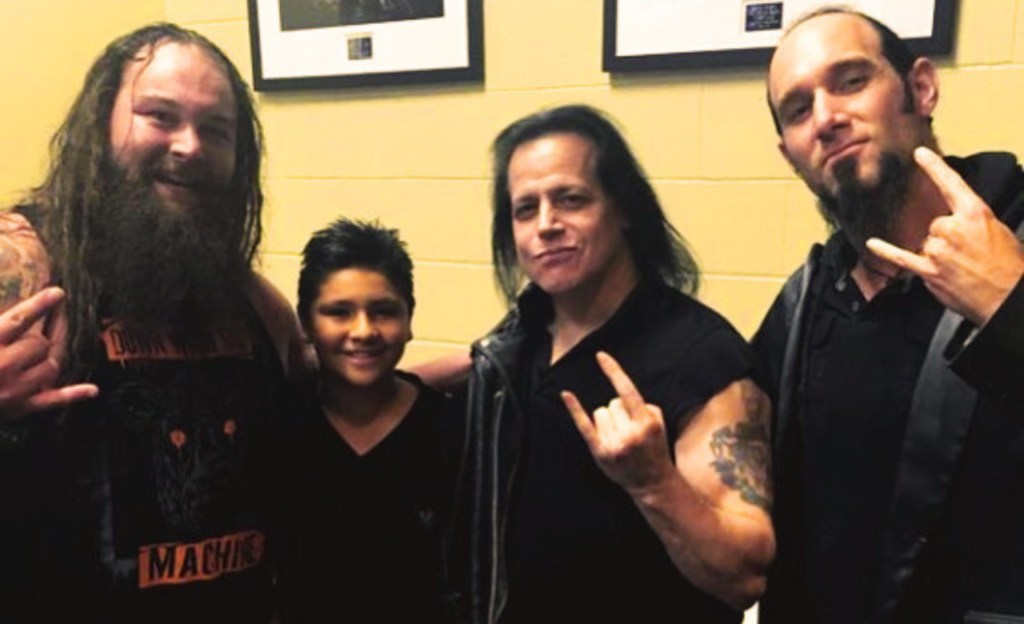 Following the impactful punt by Randy Orton, Husky Harris retraced his steps to FCW, embarking on a phase of transformation.
A Gimmick Evolution
Upon his return, Harris adopted the persona of Axl Mulligan, complete with a distinctive hockey mask. This character, though not televised in FCW, showcased Harris' versatility and willingness to explore diverse personas while still retaining his Husky Harris identity in FCW TV.
Intricate Feuds and Triumphs
Harris' tenure in FCW was marked by intricate feuds and victories. A partnership with his brother Bo unveiled a new dimension of their synergy. The culmination of this alliance saw them claim the FCW Florida Tag Team Championship, a testament to their prowess as a formidable duo.
Unveiling the Enigmatic Journey of The Wyatt Family in WWE
The Rise of Bray Wyatt and the Genesis of The Wyatt Family
In the annals of WWE history, few factions have captured the imagination of fans quite like The Wyatt Family. Led by the enigmatic Bray Wyatt, this group left an indelible mark on the wrestling landscape, ushering in an era of mystique and darkness.
A Transformation into Bray Wyatt
In a transformation that would forever alter the course of his career, Windham Rotunda shed his former identity and embraced the persona of Bray Wyatt. This metamorphosis was accompanied by an alliance with Eli Cottonwood within FCW. As the dawn of NXT Wrestling emerged from the rebranding of FCW, Bray Wyatt's presence was unveiled to the world.
A Faction Born of Darkness
Amidst the corridors of NXT, Bray Wyatt's influence solidified into a faction that would challenge norms – The Wyatt Family. The ranks of this group saw the emergence of Luke Harper as the first "son" and Erick Rowan as the second. Their alliance, characterized by a shared enigmatic aura, sent ripples of curiosity through the wrestling community.
The Nexus of The Wyatt Family
The Wyatt Family's inception was marked by Bray Wyatt's triumphant return to the ring in a battle against Yoshi Tatsu on the February 21, 2013 episode of NXT. Despite a subsequent loss to Bo Dallas on the March 13 episode of NXT, Wyatt's resolve remained unshaken. Cryptic messages and backwoods origins set the stage for their imminent emergence on the main roster.
The Wyatt Family's Main Roster Debut and Impact
As anticipation built, The Wyatt Family's arrival on the main roster was nothing short of seismic, heralding a new era of mystique and mayhem.
A Chilling Debut
On the July 8 episode of Raw, The Wyatt Family made their much-anticipated main roster debut by launching a ruthless assault on the formidable Kane. This introduction marked the initiation of a series of calculated attacks on fellow wrestlers, creating an air of unpredictability that kept the WWE universe on edge.
Cryptic Messages and Calculated Assaults
As The Wyatt Family's reign of terror intensified, cryptic messages and eerie appearances became their modus operandi. Wrestlers such as R-Truth, Justin Gabriel, Drew McIntyre, Heath Slater, and Jinder Mahal bore the brunt of their onslaught, while the enigmatic "follow the buzzards" messages to Kane added a layer of mystique.
Ring of Fire and Unforeseen Victories
The culmination of the Kane feud resulted in a dramatic Ring of Fire match at SummerSlam on August 18, 2013. With interference from Harper and Rowan, Bray Wyatt emerged victorious. This victory set the tone for a series of battles, including a triumph over Kofi Kingston at Battleground on October 6.
Collisions with Notable Rivals
The Wyatt Family's path was marked by clashes with prominent rivals. A showdown against CM Punk and Daniel Bryan at Survivor Series on November 24 resulted in a loss. However, they managed to secure a victory against Bryan in a handicap match at TLC: Tables, Ladders & Chairs on December 15.
A Grueling Feud with John Cena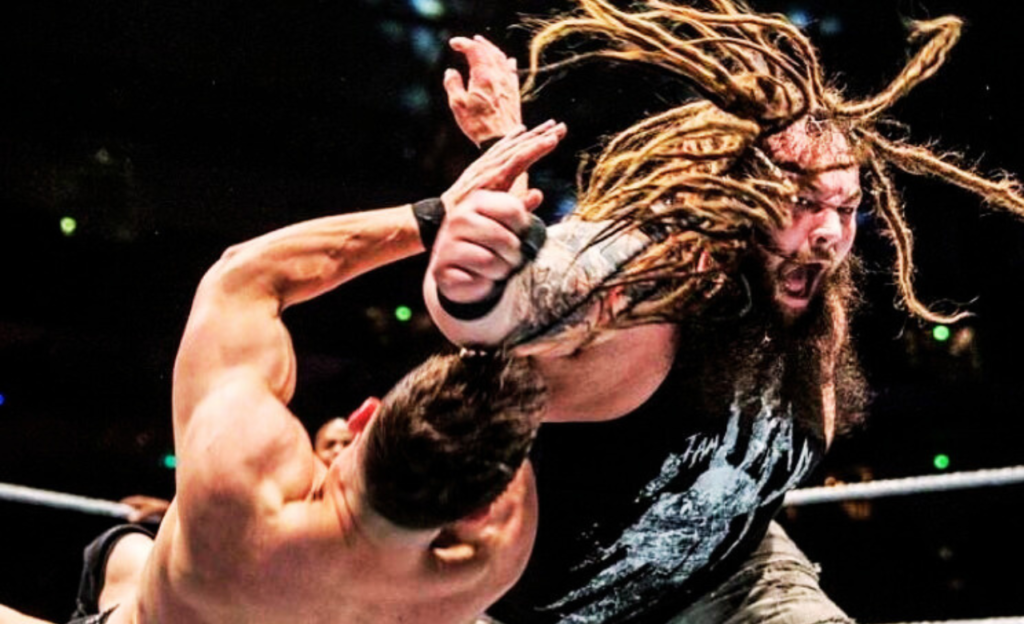 Bray Wyatt's path took an intense turn as he set his sights on one of WWE's most iconic figures – John Cena.
A Battle of Ideas
Wyatt's clash with Cena was characterized by an ideological struggle. Wyatt aimed to expose the facade of heroism, challenging Cena to confront the shadows within himself. The narrative revolved around the concept of a "monster" lurking beneath the surface.
WrestleMania Showdown
The culmination of this gripping feud was a highly anticipated WrestleMania match. In a battle that showcased Cena's resilience, he emerged victorious, thwarting Wyatt's attempts to unleash the "monster" within. The triumph marked Wyatt's first pinfall loss on WWE's main roster.
Continued Mind Games
The feud continued beyond WrestleMania, with Wyatt captivating Cena's fanbase. This was exemplified by Wyatt's haunting presence alongside a children's choir donning sheep masks – a chilling display of his manipulative prowess.
A Legacy of Darkness and Transformation
The Wyatt Family's saga bore witness to the emergence of a unique faction that transcended traditional wrestling narratives. Their cryptic messages, calculated assaults, and intense rivalries underscored their enigmatic aura. Bray Wyatt's journey, characterized by transformation and manipulation, marked a distinct chapter in WWE history.
The Wyatt Family's Resurgence: A Tale of Darkness and Transformation
Reviving the Legacy: The Wyatt Family's Return
The enigmatic journey of The Wyatt Family continued, marked by resurgences and transformations that captured the essence of WWE's captivating narrative.
A Calculated Interference
At Money in the Bank on June 14, an unexpected turn of events saw Bray Wyatt's interference in the Money in the Bank ladder match. As Roman Reigns came close to claiming victory, Wyatt's intervention shifted the dynamics, laying the groundwork for a renewed rivalry.
The Reformation and Reignition
The flames of rivalry were fanned further at Battleground on July 19, as Wyatt triumphed over Reigns with the aid of Luke Harper. This victory marked the resurgence of The Wyatt Family, albeit without the injured Erick Rowan, who would soon rejoin the ranks.
Triumphs and Setbacks
Amidst battles and challenges, Wyatt and Harper faced victories and losses, including a showdown at SummerSlam on August 23 against Reigns and Ambrose. As the narrative unfolded, a new addition, Braun Strowman, amplified the family's mystique, making their presence felt on Raw.
Collisions and Confrontations
The pages of WWE history turned as The Wyatt Family crossed paths with formidable opponents. At Night of Champions on September 20, their alliance proved triumphant against Reigns, Ambrose, and Jericho. The feud with Reigns culminated in a climactic Hell in a Cell match on October 25, which ended their rivalry and paved the way for a new chapter.
Feuds and Alliances Unveiled
As Wyatt's journey took unexpected twists, a feud with Kane unfolded, rekindling old rivalries. The presence of former rival Kane led to a sequence of confrontations and alliances, altering the course of Wyatt's narrative. The arrival of The Brothers of Destruction added another layer of complexity to the story.
Wyatt's Solo Pursuits and Confrontations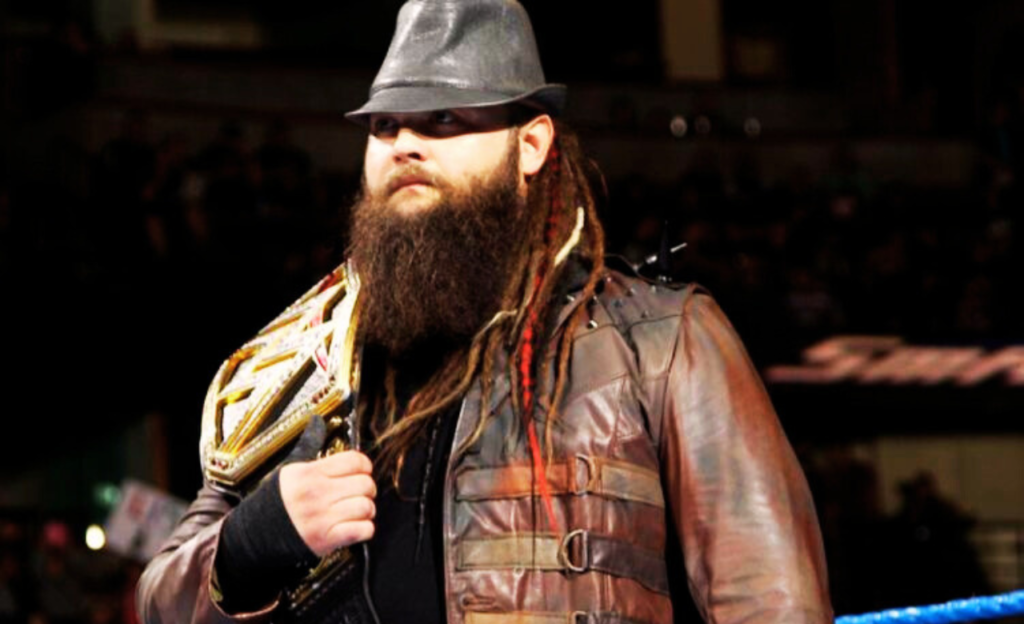 Bray Wyatt's odyssey took a new turn as he ventured into solo pursuits, confronting familiar adversaries and forging alliances of convenience.
A Solo Path
The solo journey was marked by Wyatt's symbolic abandonment of Rowan, signified by Rowan's sheep mask left on Wyatt's rocking chair. This departure set the stage for Wyatt's solo exploits, leading to a confrontation with Randy Orton.
An Eerie Challenge
Intrigue loomed as Wyatt challenged Randy Orton, describing him as "damaged." The stage was set for a showdown at Backlash, a challenge that Orton would accept, culminating in an unexpected outcome.
Confrontations and Victories
Backlash on September 11 saw Wyatt's unorthodox approach lead to an unconventional victory against Orton. As the narrative progressed, Wyatt's path collided with that of Kane in a No Holds Barred match, with twists and interference altering the course of the match.
A Formidable Alliance
An alliance of convenience emerged as Wyatt and Orton crossed paths again. Their convergence led to an alliance, with Orton aligning himself with The Wyatt Family. The dynamics of their relationship added a layer of unpredictability to the narrative.
A Reign of Darkness: Wyatt's WWE Championship Era
Bray Wyatt's journey reached a zenith with a WWE Championship win, marking a defining moment in his career.
Survivor Series Triumph
At Survivor Series on November 20, Wyatt and Orton emerged as the sole survivors for Team SmackDown in a grueling elimination match. Their unity and triumph set the stage for an ambitious pursuit.
Tag Team Pursuits
The pursuit of the SmackDown Tag Team Championship became a focal point for Wyatt and Orton. Their determination led to a monumental victory at Tables, Ladders & Chairs on December 4, where they secured the coveted championship.
Rising to Solo Glory
As Wyatt's journey continued, the spotlight shifted to his solo pursuits. At Elimination Chamber on February 12, a decisive victory in an Elimination Chamber match saw Wyatt crowned as the WWE Champion, marking a historic milestone in his wrestling career.
A Twisted Betrayal
As the narrative unfolded, the harmony between Wyatt and Orton proved ephemeral. A shocking betrayal saw Orton's destructive actions unravel their alliance, leading to a cataclysmic clash at WrestleMania 33.
The Enigmatic Saga of Firefly Fun House and The Fiend
Unveiling the Sinister Playground: Firefly Fun House Emerges
A journey into the twisted mind of Bray Wyatt led to the creation of a mesmerizing spectacle that left WWE fans enthralled.
Mysterious Beginnings
In April 2019, a series of cryptic vignettes surfaced, introducing a sinister buzzard puppet and eerie toys. Bray Wyatt's transformation into a host of a surreal children's program, the Firefly Fun House, signaled a new era.
A Surreal Show
As Wyatt appeared in pre-recorded segments as the enigmatic host, his transformation was palpable. The Firefly Fun House showcased peculiar puppets and cryptic messages, creating an atmosphere of intrigue.
From Light to Darkness
The once-cheerful host took a darker turn as Wyatt revealed his ominous alter ego, "The Fiend." This transformation marked a shift from innocence to a sinister persona with a mission.
The Fiend's Reign: A Path of Destruction and Rivalries
The emergence of The Fiend heralded a reign of chaos and rivalries that sent shockwaves through the WWE landscape.
Reigniting Feuds
The Fiend made a striking re-entry by attacking Finn Bálor as a manifestation of evil. This act re-established The Fiend as a formidable heel, setting the stage for intense battles.
A Trail of Destruction
The Fiend's path was marked by relentless attacks on WWE legends and Hall of Famers. The adoption of Foley's Mandible Claw and a string of attacks left a trail of chaos in his wake.
The Universal Champion, Seth Rollins, faced the wrath of The Fiend. Their clash at Hell in a Cell showcased the ferocity of The Fiend's persona, leaving an indelible mark.
Champion of Darkness
The Fiend's journey reached a crescendo as he captured the Universal Championship from Rollins at Crown Jewel. The new title designs symbolized The Fiend's dominion over darkness.
Wyatt's Duality: The Fiend's Complex Persona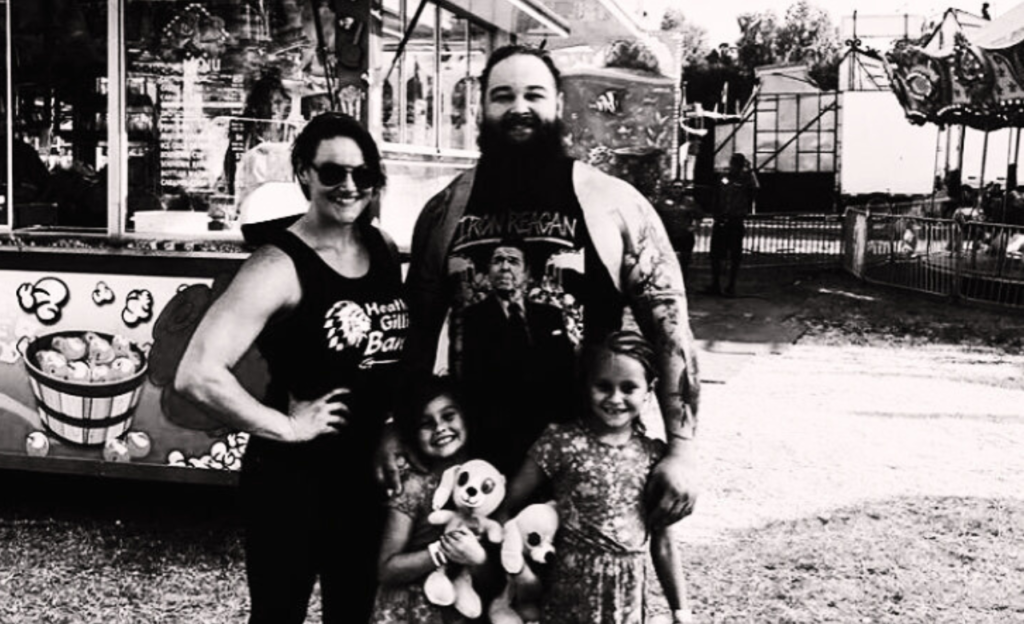 As the story progressed, Bray Wyatt's duality as The Fiend came to the forefront, blurring the lines between light and darkness.
Struggles and Victories
The Fiend's narrative continued with encounters and rivalries. Daniel Bryan and The Miz felt The Fiend's wrath, showcasing the complexity of Wyatt's persona.
A Bizarre Encounter
WrestleMania 36 brought a surreal encounter between The Fiend and John Cena, intertwining their histories in a mesmerizing spectacle that defied conventions.
New Challenges, New Realities
New adversaries emerged as The Fiend faced Braun Strowman and Roman Reigns. The Universal Championship exchanged hands amidst intense battles, further shaping The Fiend's legacy.
A Fiery Conclusion: Wyatt's WWE Departure
The enigmatic journey of Bray Wyatt reached its conclusion with unexpected twists and departures.
Transformation and Disappearance
The Fiend's evolution took a new turn as Wyatt confronted Kevin Owens and extended his hand to Alexa Bliss. The conclusion marked a shift in dynamics as The Fiend's journey took a new path.
The Final Showdown
As The Fiend's narrative approached its zenith, a final showdown with Randy Orton was set at WrestleMania 37. The climax saw surprising transformations and a shocking outcome.
Embracing Change
Alexa Bliss declared her newfound independence, while Wyatt's cheery persona returned. The curtain fell on Wyatt's journey with WWE, leaving fans with a mix of emotions.
Wyatt's Return and Final Appearances (2022–2023): A Tale of Twists and Farewells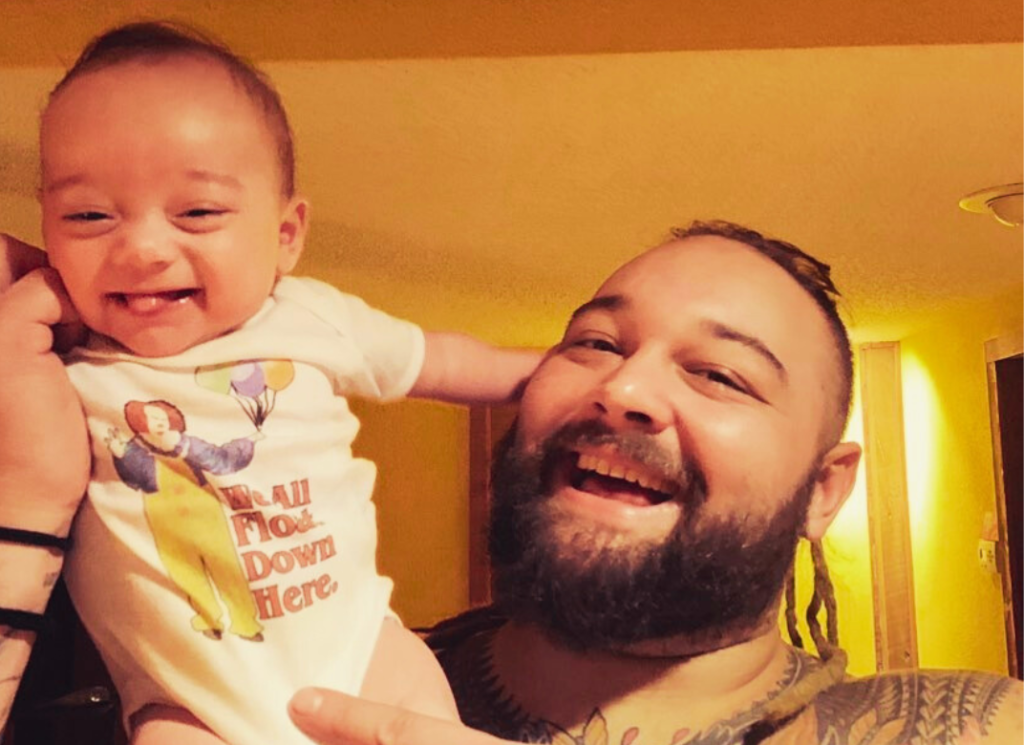 Mysterious Teasers and the Triumphant Return
In September 2022, WWE embarked on a cryptic journey, hinting at Bray Wyatt's imminent return through coded messages and tantalizing music. The mystery surrounding the "White Rabbit" teases captivated fans' curiosity.
Enigmatic Trail
QR codes and a haunting rendition of "White Rabbit" teased Wyatt's return, sparking a whirlwind of speculation. Intricate riddles and hidden clues paved the path to Extreme Rules, building anticipation.
The Grand Reveal
At Extreme Rules, a climactic moment unfolded as Wyatt made his triumphant return. Accompanied by living versions of his Firefly Fun House characters and a striking new mask, Wyatt left fans awe-struck.
Uncle Howdy's Intrusion
In the weeks that followed, Wyatt's journey took unexpected turns. The introduction of "Uncle Howdy" added layers of intrigue, with confrontations and masked mysteries enthralling the WWE universe.
Feuds and Unpredictable Showdowns
Wyatt's return ignited fierce rivalries and clashes, leading to a series of electrifying showdowns.
Rivalry Ignites
A feud between Wyatt and LA Knight erupted as tensions escalated. Confrontations and backstage attacks set the stage for a dramatic battle between the two fierce competitors.
Pitch Black Showdown
The stakes soared as Wyatt and Knight entered a Pitch Black match, promising an unrelenting clash with no boundaries. A riveting encounter that could only end through pinfall or submission awaited.
The Passing of the Torch
A historic moment unfolded as Wyatt shared the spotlight with wrestling legend The Undertaker. Undertaker's endorsement in what fans deemed a "passing of the torch" resonated throughout WWE.
Final Matches and Unforeseen Farewell
Amidst feuds and triumphs, Wyatt's journey took an unexpected and heart-wrenching turn.
A Shocking Finale
Wyatt's final televised match took place at the Royal Rumble, where he faced off against LA Knight. The intense battle ended with a shocking turn of events, leaving fans on the edge of their seats.
A Tragic Twist
Just as his journey seemed poised for further chapters, a sudden tragedy struck. Wyatt's unexpected passing at the age of 36 sent shockwaves through the wrestling community, leaving an irreplaceable void.
Legacy of Complexity and Creativity
Wyatt's wrestling personas showcased depth and creativity, leaving an indelible mark on WWE history.
Villainous Cult Leader
From 2013 to 2018, Wyatt's portrayal as a villainous cult leader captivated audiences. The leader of The Wyatt Family, with his eerie entrance and cryptic catchphrase, carved a unique niche.
Transformation and Redemption
Wyatt's character transformation introduced the "Firefly Fun House" and its enigmatic host persona. The emergence of The Fiend, a haunting alter ego, added layers of darkness and intrigue.
Critique and Acclaim
While Wyatt's character work received acclaim, in-ring booking faced criticism. His Hell in a Cell match against Seth Rollins garnered controversy, yet Wyatt's performances continued to resonate with fans.
Personal Life of Rotunda: A Journey of Relationships and Farewell
Discovering the Intricacies of Bray Wyatt's Personal Journey
The life of a professional wrestler often remains an enigma to the public eye. Beyond the flashy personas and electrifying matches, lies a world of personal stories and relationships that shape these individuals. Bray Wyatt, known for his captivating presence in the wrestling ring, had a complex personal life that intersected with love, family, and ultimately, tragedy.
A Rollercoaster of Relationships
Marriage and Divorce
In the year 2012, Bray Wyatt, whose real name is Windham Lawrence Rotunda, entered into a marital bond with Samantha, marking the beginning of a new chapter in his personal life. The union was blessed with two daughters, a testament to the couple's shared journey. However, the course of love doesn't always run smooth, and by 2017, the marriage took a turn as Samantha filed for divorce. This transition marked a period of change and growth for Rotunda.
Unveiling New Beginnings
Amidst the changes in his personal life, Bray Wyatt's journey of love continued. During this time, WWE announcer JoJo Offerman stepped into the spotlight as a significant presence in Rotunda's life. Their relationship, unveiled to the public, added another layer of complexity to his personal narrative. The whirlwind of emotions and connections that define personal relationships was no stranger to Rotunda.
A Growing Family
Welcoming New Additions
As time marched on, Rotunda's family expanded. In May 2019, a new chapter of fatherhood began for him and JoJo as they welcomed a son into the world. The significance of this moment was further emphasized by the choice of godfather, none other than the formidable wrestler Braun Strowman. A little over a year later, in May 2020, another addition to the family arrived—a daughter. The journey of parenthood brought its joys and challenges, adding depth to Rotunda's personal experiences.
An Engagement and Its Impact
A Glimpse into the Future
The timeline of Rotunda's personal life took another turn in 2022 as he and JoJo embarked on a new chapter of commitment. The engagement announcement radiated positivity and the promise of a shared future. Amidst the unpredictable nature of the wrestling world, their engagement stood as a symbol of hope and unity.
A Heartfelt Farewell
A Tragic End to a Vibrant Journey
On August 24, 2023, the wrestling community was shaken to its core by the news of Bray Wyatt's passing at the age of 36. The cause— a heart attack that abruptly concluded a life that had captured the hearts of fans worldwide. Rotunda's impact on the wrestling industry was undeniable, leaving an indelible mark that transcended the boundaries of the ring.
Facing the Unknown
In the wake of Rotunda's death, the details of his battle with an undisclosed illness that had plagued him since February came to light. The wrestling world learned of the resilience he had displayed, even when facing life-threatening odds. Reports indicated that Rotunda had been on the path to recovery and had been medically cleared for a WWE return a mere two weeks before his tragic passing. The revelation that the illness was exacerbated by COVID-19 and an underlying heart condition added layers of poignancy to the narrative.
A Legacy of Tributes
Impact Beyond the Ring
The reach of Bray Wyatt's influence extended far beyond the wrestling ring. In the aftermath of his passing, performers from various corners of the professional wrestling industry paid heartfelt tributes on social media platforms. Icons like The Rock, Mick Foley, Ric Flair, and John Cena joined in sharing memories and expressions of loss, underscoring the impact Rotunda had on both his colleagues and fans.
---
FAQs (Frequently Asked Questions)
Q: How many children did Bray Wyatt have during his lifetime?
A: Bray Wyatt had two daughters with his ex-wife Samantha. He later had a son and a daughter with WWE announcer JoJo Offerman.
Q: What was the cause of Bray Wyatt's untimely death?
A: Bray Wyatt's death at the age of 36 was attributed to a heart attack. The underlying health condition exacerbated by COVID-19 played a significant role in his passing.
Q: Who were some of the notable figures who paid tribute to Bray Wyatt after his passing?
A: Distinguished personalities from the professional wrestling world, including The Rock, Mick Foley, Ric Flair, and John Cena, paid heartfelt tributes to Bray Wyatt on various social media platforms.
Q: What impact did Bray Wyatt have on the wrestling industry?
A: Bray Wyatt left an indelible mark on the wrestling industry through his captivating persona and engaging performances. His unique characters and storylines resonated with fans
bray wyatt moth,
bray wyatt head lantern,
bray wyatt figure,
bray wyatt png,
best bray wyatt matches,
bray wyatt illness,
vincent wwe bray wyatt,
bray wyatt cagematch,
bray wyatt new look,
the fiend bray wyatt wallpaper,
bray wyatt action figure,
bray wyatt gif,
bray wyatt wallpaper,
joe gacy bray wyatt,
bray wyatt net worth,
bray wyatt wwe 2k23,
wwe bray wyatt news,
aew news bray wyatt,
wwe 2k23 bray wyatt,
bray wyatt memes,
bray wyatt girlfriend,
bray wyatt hairstyle,
bray wyatt with lantern,
bray wyatt wwe return,
wwe bray wyatt news,
wwe news bray wyatt,
bray wyatt news,
did bray wyatt die,