Kim Kardashian: A Modern Icon
In the fast-paced world of entertainment and entrepreneurship, few names shine as brightly as Kim Kardashian. With a captivating blend of media prowess, fashion flair, and social activism, Kim has carved out a unique and influential space for herself. Let's delve into the life of this remarkable woman, exploring her journey from humble beginnings to international stardom.
Early Life and Family Ties
In Los Angeles, California, on October 21, 1980, Kimberly Noel Kardashian was born. She is the daughter of Robert and Kris Kardashian, nee Houghton. Growing up, Kim was surrounded by a diverse blend of cultural influences, with her mother having Scottish and Dutch ancestry, while her father was a third-generation Armenian-American.
Intriguingly, Kim's family tree extended even further through her mother's marriage to Bruce Jenner, the legendary decathlon winner from the 1976 Summer Olympics. This union brought new siblings into Kim's life, including step-brothers, a step-sister, and later two half-sisters, who would all become well-known figures in their own right.
Early Ventures and a Notable Friendship
As a teenager, Kim attended Marymount High School, an all-girls Roman Catholic school in Los Angeles. During these formative years, her father represented the famed football player O. J. Simpson during his notorious murder trial, an event that would later connect her to the world of celebrity.
It was during her teenage years that Kim formed a close friendship with none other than Nicole Richie and Paris Hilton, two names synonymous with the Hollywood scene. This influential friendship would eventually serve as a stepping stone to her own fame.
In a noteworthy turn of events, Kim faced the consequences of a car accident at the age of 16. Her father, making a pivotal parenting decision, agreed to buy her a new car, with one condition – Kim would be solely responsible for covering any future expenses related to damages. This incident marked a transition into adulthood and a sense of financial responsibility.
The Rise to Stardom
Kim's journey to fame began with her role as a friend and stylist to Paris Hilton. However, it was the release of the infamous sex tape, "Kim Kardashian, Superstar", in 2007, which she filmed with her then-boyfriend Ray J, that catapulted her into the spotlight. The subsequent media frenzy led to the creation of the wildly successful reality television series, "Keeping Up with the Kardashians", which aired from 2007 to 2021.
This iconic show not only showcased the glamorous life of the Kardashian-Jenner clan but also laid the foundation for several spin-offs, including "Kourtney and Kim Take New York" and "Kourtney and Kim Take Miami". In 2022, the family continued their reality TV legacy with "The Kardashians" on Hulu.
A Fashion and Beauty Mogul
Beyond her television success, Kim Kardashian has solidified her presence in the fashion and beauty industries. Alongside her sisters Kourtney and Khloé, she launched the boutique chain Dash in 2006, which remained a fashion staple until 2018.
In 2017, Kim ventured into the world of cosmetics with the establishment of KKW Beauty and KKW Fragrance, offering a range of beauty products that resonated with her vast following.She was further inspired by her entrepreneurial drive to create Skims, a foundation apparel and shapewear firm, in 2019.
A Multifaceted Talent
Kim's talents extend well beyond the world of fashion and beauty. She has showcased her acting skills in films such as "Disaster Movie" (2008), and "Temptation: Confessions of a Marriage Counselor" (2013), and even lent her voice to "PAW Patrol: The Movie" (2021). In 2023, she graced the twelfth season of the esteemed anthology horror series, "American Horror Story".
Influence and Activism
Kim Kardashian's influence is not limited to her entertainment and fashion endeavors. She has made significant strides in the realm of social and political activism. Her advocacy for prison reform and clemency, as well as her involvement with the legal nonprofit #cut50, demonstrate her commitment to effecting meaningful change in society.
Kim Kardashian: A Journey to Stardom
Career Beginnings (2003–2006)
In the early 2000s, the world had yet to witness the meteoric rise of a name that would soon become synonymous with fame and fortune – Kim Kardashian. This period marked the humble beginnings of a career that would redefine the boundaries of celebrity.
Personal Stylist to Brandy and Unauthorized Charges
By 2003, Kim Kardashian had found her footing as a personal stylist, working closely with R&B sensation Brandy, who was also the sister of Ray J. However, controversy soon made its way into her life as allegations arose regarding unauthorized charges on an American Express credit card. It was claimed that these charges, exceeding $120,000, were linked to purchases made at the Kardashian family-owned boutique in 2006 and 2007, despite Kim no longer being employed by Brandy's family. Legal battles ensued, but Kardashian consistently denied these allegations.
The Paris Hilton Connection
In 2006, a new opportunity came knocking as Kim began working as a stylist for her childhood friend, the iconic Paris Hilton. This role catapulted her into the world of celebrity, and she was frequently spotted alongside Hilton at high-profile events and parties. The endorsement of Sheeraz Hasan, a PR strategist working with Hilton, and freelance photographer Rick Mendoza, further fueled Kim's ascent. Mendoza noted her irresistible allure to tabloids, ensuring her constant presence in the media spotlight.
A Career-Defining Acknowledgment
Kim Kardashian herself acknowledged the pivotal role Paris Hilton played in her journey, stating that Hilton "literally gave me a career." This acknowledgment is a testament to the profound impact of their association.
Breakthrough (2007–2010)
The years 2007 to 2010 marked a turning point in Kim Kardashian's life, as she transformed from a rising star to a household name.
The Infamous Sex Tape and Legal Battles
In February 2007, a scandalous sex tape involving Kim Kardashian and singer Ray J from 2003 surfaced, sending shockwaves through the internet. Kim took legal action against Vivid Entertainment for distributing the tape, but the lawsuit was eventually dropped, and a reported settlement of US$5 million was reached. This settlement allowed Vivid to market and sell copies of the tape, generating massive revenue.
The Reality TV Phenomenon
Simultaneously, the Kardashian-Jenner clan made their reality TV debut with "Keeping Up with the Kardashians" in October 2007. The show's success led to a multitude of spin-offs, including "Kourtney and Kim Take New York" and "Kourtney and Kim Take Miami". The flagship series concluded in June 2021 after an astounding 294 episodes.
Ventures in Film, Beauty, and Endorsements
Kim Kardashian's ambition extended beyond the small screen. She graced the cover of Playboy in December 2007, appeared in the disaster film spoof "Disaster Movie" (2008), and even participated in season seven of "Dancing with the Stars". Her involvement in various endorsement deals, including campaigns for Carl's Jr., solidified her status as a versatile brand ambassador.
Author, Philanthropist, and More
In 2010, the Kardashian sisters co-authored the autobiography "Kardashian Konfidential," which became a New York Times Best Seller. Kim also ventured into music, filming a music video for the song "Jam (Turn It Up)" and donating a portion of the proceeds to a cancer foundation.
Kim Kardashian's journey to stardom is a testament to her unwavering determination and adaptability. From her early career as a stylist to her pivotal role in reshaping the landscape of reality television, she continues to be an influential figure in the world of entertainment and beyond.
Kim Kardashian: A Decade of Continued Exposure (2011–2016)
A Fragrant Journey
In the years spanning from 2011 to 2016, Kim Kardashian continued to diversify her portfolio, making waves in various industries.
Fragrance Releases – Gold, True Reflection, and Glam
2011 saw the launch of her third fragrance, "Gold", a scent that added to her growing fragrance empire. Kim's olfactory journey didn't stop there; she introduced "True Reflection" in 2012, collaborating with the organization Dress for Success to support a noble cause. The year also witnessed the release of her fifth fragrance, "Glam," which found its way into the Debenhams collection.
A Silver Screen Debut and Mobile Stardom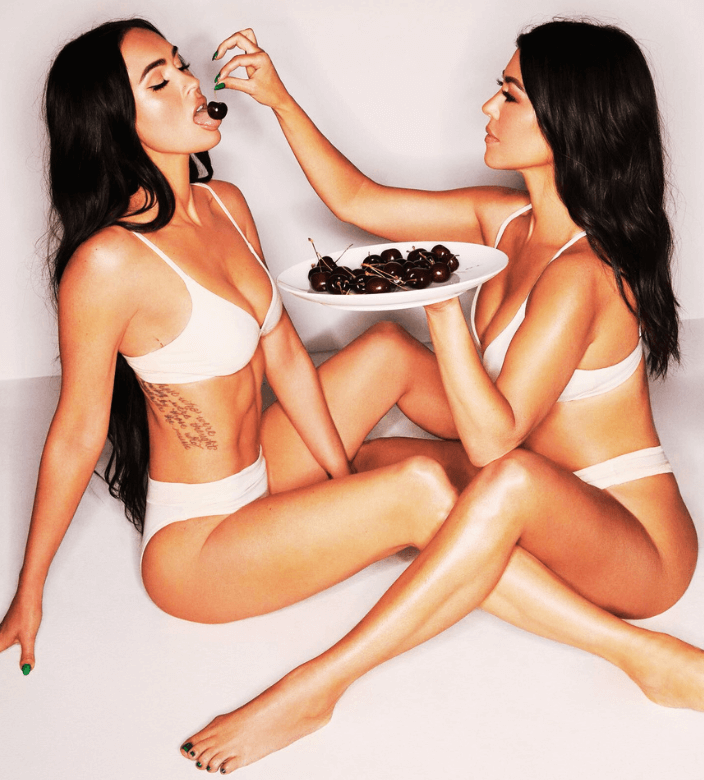 Temptation: Confessions of a Marriage Counselor (2013)
In the realm of cinema, Kim Kardashian ventured into acting, securing a role in the romantic drama "Temptation: Confessions of a Marriage Counselor" in 2013. The film, produced, written, and directed by Tyler Perry, cast Kardashian as the co-worker of an ambitious therapist. Although the movie achieved moderate box office success, earning over US$53.1 million worldwide, it was met with critical skepticism. In fact, Kim won the infamous Razzie Award for Worst Supporting Actress.
Kim Kardashian: Hollywood (2014)
In June 2014, Kim Kardashian took a daring leap into the world of mobile gaming, releasing "Kim Kardashian: Hollywood" for both iPhone and Android users. The game's objective? To rise to stardom in the glitzy universe of Hollywood. Following a free-to-play model, the game allowed players to download it for free but charged for in-game items. The game's reception was nothing short of extraordinary, amassing a staggering US$1.6 million in revenue within its first five days of release. The game's popularity soared even higher, earning the title of the fifth-highest-earning game in Apple's App Store.
A Guest Appearance in American Dad!
Further diversifying her entertainment endeavors, Kim Kardashian lent her voice to an animated character in the September 21, 2014, episode of the renowned adult animated series, "American Dad!" Another example of her celebrity flexibility was her debut into voice acting.
The Iconic "Break the Internet" Moment
Paper Magazine Cover (Winter 2014)
Perhaps one of the most iconic moments in Kim Kardashian's career came in the form of the Paper Magazine cover in the winter of 2014. The photograph, captured by Jean-Paul Goude, featured Kim's nude buttocks above the provocative caption: "Break the Internet." This audacious move sparked widespread discussion in both social and traditional media. While some critics dismissed it as mere provocation, others marveled at its ability to generate immense social media attention. Notably, Paper's website received an astounding 15.9 million views in a single day, a monumental increase compared to their average daily views of 25,000.
A Journey into Self-Portraiture and More
Selfish: A Portfolio Book (2015)
In 2015, Kim Kardashian unveiled her creative side with the release of a portfolio book titled "Selfish." The 325-page collection was a unique assortment of self-taken photos, offering an unexpectedly revealing and oddly moving glimpse into her life. Critics praised the book, with one describing it as a surprising revelation.
Cover Model, Emoji Pack, and Vogue Spain
The same year, Kim graced the cover of the August issue of Vogue Spain, showcasing her influence in the world of fashion. Additionally, she expanded her digital presence by releasing an emoji pack for iOS devices, aptly named "Kimoji." The app quickly soared to the top 5 most purchased apps within its first week of release, further solidifying Kim's status as a digital trailblazer.
Mastering the Art of Celebrity Endorsement
By November 2016, Kim Kardashian had not only established herself as a household name but also as a shrewd businesswoman. She became a sought-after figure for celebrity endorsements, reportedly earning a staggering US$300,000 or more for each post she made on platforms like Instagram, Facebook, and Twitter. Her endorsements spanned a wide range of products, from beauty items to waist trainers and even Coca-Cola, all while supporting renowned charities.
Kim Kardashian: Business and Acting Ventures (2017–Present)
Expanding the Fashion Empire
In the ever-evolving world of Kim Kardashian, the years from 2017 to the present have witnessed a whirlwind of business and acting ventures.
Dash: A Fashionable Beginning
Kim, along with her sisters Kourtney and Khloé, embarked on a fashion journey by launching the trendy fashion boutique chain Dash. Their initial store nestled in Calabasas, California, became a symbol of their foray into the fashion industry. Operating between 2006 and 2018, Dash left a stylish footprint in the retail world.
A Beauty and Fragrance Mogul Emerges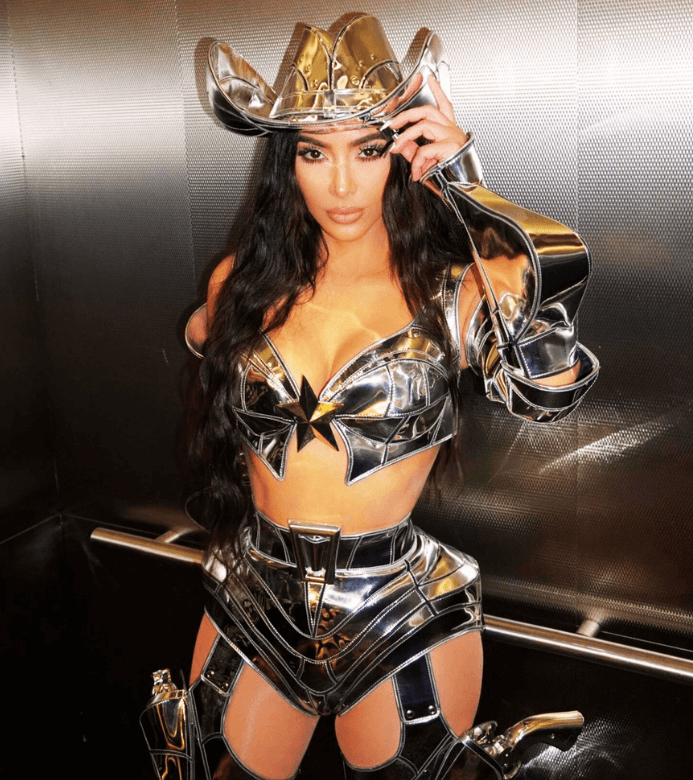 KKW Beauty and KKW Fragrance
In 2017, Kim Kardashian showcased her entrepreneurial spirit by introducing the world to her beauty and fragrance lines, KKW Beauty and KKW Fragrance. These ventures marked her foray into the world of cosmetics and fragrances, and they have since become prominent players in the industry.
Reality TV and the Glamorous World
Glam Masters (2018)
Kardashian ventured into the realm of reality television as a co-executive producer alongside Laverne Cox for the Lifetime reality competition series Glam Masters. Premiering in February 2018, the show featured aspiring beauty bloggers competing for the coveted title of "Glam Master." The winner earned the prestigious opportunity to collaborate with Kim Kardashian on a makeup line for KKW Beauty, securing a spot in her elite "glam squad."
Ocean's 8 and You Kiddin' Me (2018)
In 2018, Kim made a cameo appearance in the heist film Ocean's 8, further showcasing her versatility in the world of entertainment. Simultaneously, she embarked on a hidden camera–prank reality series titled You Kiddin' Me, co-executive produced by Kardashian and Lionsgate Television. The series, which premiered on Facebook Watch in September 2018, featured Kim, her sisters, and their mother Kris Jenner in the series debut episode.
Christmas with John and Chrissy: A Legendary Season (2018)
November brought a festive spirit as Kardashian and Kris Jenner graced the NBC special, "A Legendary Christmas with John and Chrissy." Their appearance added to the holiday cheer and their star-studded presence.
Music Videos and a Brand Renaming
"B.F.A. (Best Friend's Ass)" (2019)
Kim Kardashian made an iconic cameo in the music video for the song "B.F.A. (Best Friend's Ass)" by the DJ combo Dimitri Vegas & Like Mike and Paris Hilton in May 2019. Her cameo served as evidence of her pop culture impact.
The Kimono Controversy and the Birth of Skims
Kim faced a wave of criticism after announcing her new range of shapewear called Kimono in June. Critics argued that the name disrespected Japanese culture. In response to public pressure and a letter from the mayor of Kyoto, she decided to change the name. In August 2019, she rebranded the shapewear company to the name Skims, officially launching it the following month.
Skims: A Multifaceted Brand
Retail Expansion and Olympic Collaborations
Skims rapidly evolved, expanding into various categories, including lingerie, bodysuits, loungewear, dresses, winter wear, and unisex clothing. Since 2021, Skims has established pop-up stores across the United States, Europe, and Asia. Notably, in June 2021, the brand formed a partnership with the US Olympics team, providing Team USA-branded athleisure for female athletes at the 2020 Summer Olympics and Paralympics. The brand also made an impact at the 2022 Winter Olympics, worn by athletes following a capsule collection release in collaboration with the US Winter Olympics delegation.
Collaboration with Fendi and Awards
In November 2021, the fashion world witnessed a groundbreaking collaboration as Skims joined forces with luxury fashion house Fendi. Together, they released a stunning range of shapewear, leather dresses, and bodysuits. Kim Kardashian's efforts with Skims were recognized with the Brand Innovator award at the 2021 WSJ. Innovator Awards and the Innovation Award at the 2023 CFDA Awards. Notably, in July 2023, reports surfaced that her company had reached a staggering valuation of US$4 billion. Skims cemented its status as a prominent player in the industry by making it to Time's list of 100 Most Influential Companies of 2022.
Advocacy and the Hulu Partnership
Kim Kardashian West: The Justice Project (2020)
April 5, 2020, marked the premiere of the documentary "Kim Kardashian West: The Justice Project" on Oxygen. In a role that transcended her celebrity status, Kim Kardashian starred in and executive produced the documentary. It shed light on her impassioned journey advocating for criminal justice reform, highlighting the issue of mass incarceration in the United States.
This is Paris (2020) and The Kardashians (2022)
In September, Kim made a cameo appearance in the YouTube Originals documentary "This is Paris," further expanding her presence in the world of content creation. Additionally, in December 2020, it was revealed that Kim, along with her Kardashian–Jenner sisters and their mother Kris Jenner, had signed a multi-year exclusive global content deal with Disney-owned Hulu. The result was the reality television series "The Kardashians," which premiered in April 2022. Co-produced by the sisters and Kris in collaboration with British production company Fulwell 73, the series offered a "premium version" of the beloved "Keeping Up With The Kardashians." The show's premiere was a resounding success, becoming Hulu's most-watched series and receiving widespread acclaim.
The journey continues as Kim Kardashian cements her status as a multifaceted mogul and influencer, leaving an indelible mark on the worlds of fashion, beauty, entertainment, and advocacy.
Kim Kardashian's Diverse Ventures and Recent Achievements
Kim Kardashian, a name synonymous with versatility, has embarked on a multitude of ventures that span the realms of entertainment, business, and advocacy. From documentaries to private equity firms, Kim's influence knows no bounds.
An Actress and Voiceover Artist
The First Step: A Documentary on Criminal Justice Reform (June 2021)
Kim Kardashian took a powerful step into the world of criminal justice reform by appearing in the documentary "The First Step." Led by Van Jones, this documentary premiered at the prestigious Tribeca Film Festival in June 2021, shedding light on the crucial issue of reforming the criminal justice system.
Reality Shows and Animated Films
In a display of her diverse talents, Kim graced the premiere episodes of two reality series: Martha Stewart's engaging reality series "Martha Gets Down and Dirty," and Paris Hilton's delightful cooking show "Cooking with Paris," both of which aired on Discovery+ and Netflix. Her presence added a unique flair to these shows, showcasing her versatility.
Kim also lent her voice to Delores, a poodle, in the Canadian animated film "PAW Patrol: The Movie," released in August 2021. Critics applauded her and the supporting cast for handling the film's "sillier moments." Her venture into animation marked another successful chapter in her career.
Upcoming Animated Sequel (September 2023)
The journey continues as Kim Kardashian is set to reprise her voice role in the film's sequel, "PAW Patrol: The Mighty Movie," scheduled for release in September 2023. This move further solidifies her presence in the world of animation.
Saturday Night Live (SNL) Host (October 2021)
Kim Kardashian took the iconic SNL stage as a host in October 2021. Her memorable monologue showcased her wit and humor as she poked fun at various aspects of her life, from her estranged husband Kanye West to her family members, including O. J. Simpson.
Legal Matters and Cryptocurrency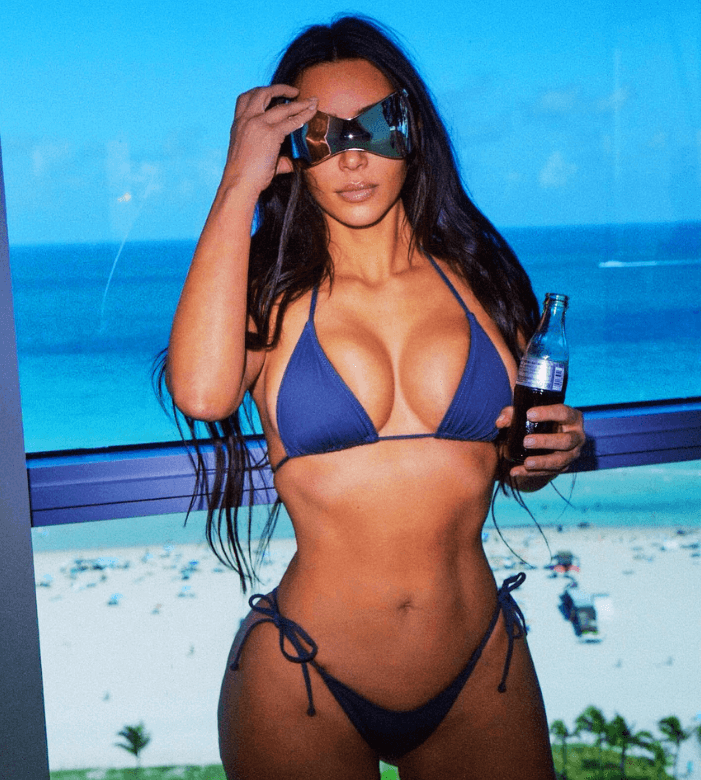 Cryptocurrency Promotion Lawsuit (January 2022)
In January 2022, Kim found herself in a class-action lawsuit related to the cryptocurrency company EthereumMax. Alongside other celebrities, including Floyd Mayweather Jr. and Paul Pierce, she was named as a defendant for promoting the EthereumMax token on their social media accounts.
Settlement and Fine (October 2022)
The U.S. Securities and Exchange Commission announced in October 2022 that Kim Kardashian had agreed to pay a substantial $1.26 million fine. Additionally, she committed to refraining from promoting cryptocurrency assets for three years. This settlement aimed to address concerns related to her promotion of the EthereumMax token while maintaining her innocence regarding any wrongdoing.
Lawsuit Dismissal (December 2022)
In a significant development, Central California U.S. District Court Judge Michael W. Fitzgerald dismissed the lawsuit in December 2022. The dismissal was based on insufficiently supported claims, given the heightened pleading standards for fraud.
Entrepreneurship and Fashion
Skky Partners: Private Equity Firm (April 2022)
Kim Kardashian's entrepreneurial spirit reached new heights as she founded Skky Partners, a private equity firm, in April 2022. Notably, her mother, Kris Jenner, joined her as a partner in this ambitious venture.
Paris Fashion Week Debut (July 2022)
Kim made a remarkable entry into the world of high fashion as she graced the catwalk at Paris Fashion Week. Alongside luminaries like Nicole Kidman, Dua Lipa, and Christine Quinn, she showcased her modeling prowess and elegance.
Beats Collaboration and Podcast (2022)
Kim's influence extended into the world of audio as she collaborated with Beats Electronics to launch a range of true wireless earbuds. Inspired by her "signature minimalist style," these earbuds added a touch of sophistication to the audio industry.
Under an exclusive deal with Spotify, she hosted and co-produced the eight-episode podcast "The System: The Case of Kevin Keith" with the podcast network Parcast. The podcast, which premiered in October 2022, delved into the discrepancies of Keith's case, involving a triple homicide conviction in Ohio.
Kimade Energy Drink (July 2023)
In a move that resonated with her ever-expanding brand portfolio, Kim Kardashian introduced an energy drink called Kimade in July 2023. This venture aligned her with the nutritional supplement company Alani Nu, marking yet another successful foray into the world of consumer goods.
A Future in Entertainment
Kim Kardashian's journey in the entertainment world continues as she prepares to star in the twelfth season of "American Horror Story," subtitled "Delicate." In this upcoming season, she will share the screen with Emma Roberts, adding to her already impressive acting portfolio. Production for the season briefly halted due to the Hollywood Writer's strike, building anticipation for what promises to be a captivating season.
Kim Kardashian's remarkable career trajectory showcases her unwavering commitment to versatility and excellence across various domains. Whether in the world of advocacy, entrepreneurship, or entertainment, she remains a formidable force, consistently expanding her influence.
Kim Kardashian's Personal Life: A Journey Through Relationships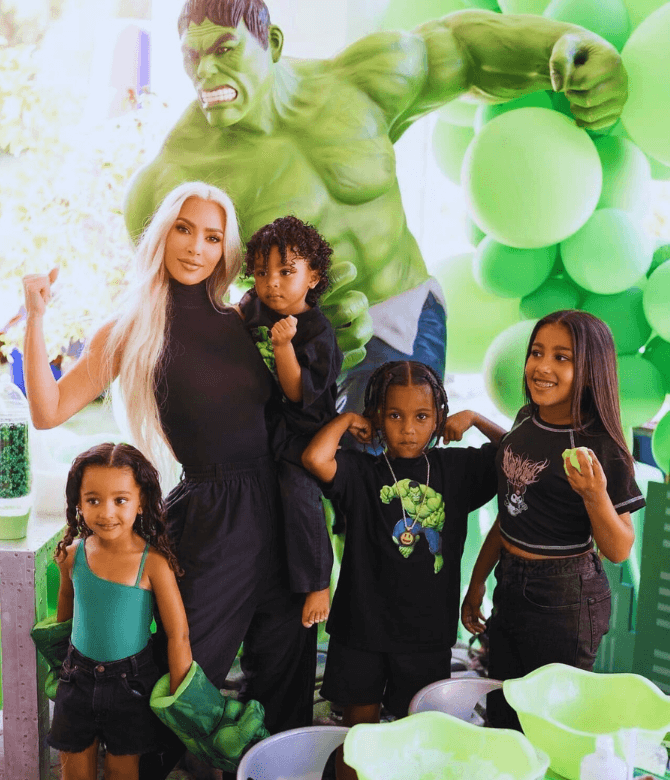 Kim Kardashian, a global icon known for her multifaceted career, has also been in the spotlight for her intriguing personal life and relationships. Let's delve into her romantic journey through the years.
A Young Elopement with Damon Thomas (2000)
At the tender age of 19, Kim Kardashian eloped with music producer Damon Thomas in 2000. Unfortunately, their union was short-lived as Thomas filed for divorce in 2003. Kim later revealed allegations of physical and emotional abuse during their marriage, shedding light on the challenges she faced during this period.
Enter Ray J: A New Beginning
Following her divorce from Thomas, Kim Kardashian's life took a new turn when she began dating singer Ray J. This relationship marked a significant chapter in her life and became widely known in the media.
The Reggie Bush Era (2007-2009)
Kim Kardashian's romantic journey continued when she crossed paths with NFL star Reggie Bush at the 2007 ESPY Awards. Their relationship had its ups and downs, with a brief split in 2009 before rekindling their romance later that year.
A Brief Encounter with Miles Austin (2010)
In 2010, Kim Kardashian briefly dated NFL player Miles Austin, adding another noteworthy chapter to her list of high-profile relationships.
Kris Humphries: A Whirlwind Romance (2011)
May 2011 saw Kim Kardashian engaged to NBA player Kris Humphries after a whirlwind romance. The couple tied the knot in an extravagant wedding ceremony on August 20, 2011, in Montecito, California. The event garnered significant media attention, including a two-part TV special showcasing the preparations and the wedding itself.
However, their marriage took an unexpected turn when Kim filed for divorce from Humphries just 72 days after their wedding. The divorce proceedings attracted extensive media scrutiny, with speculations about the authenticity of their union.
Kanye West: A Love Story for the Ages (2012-2022)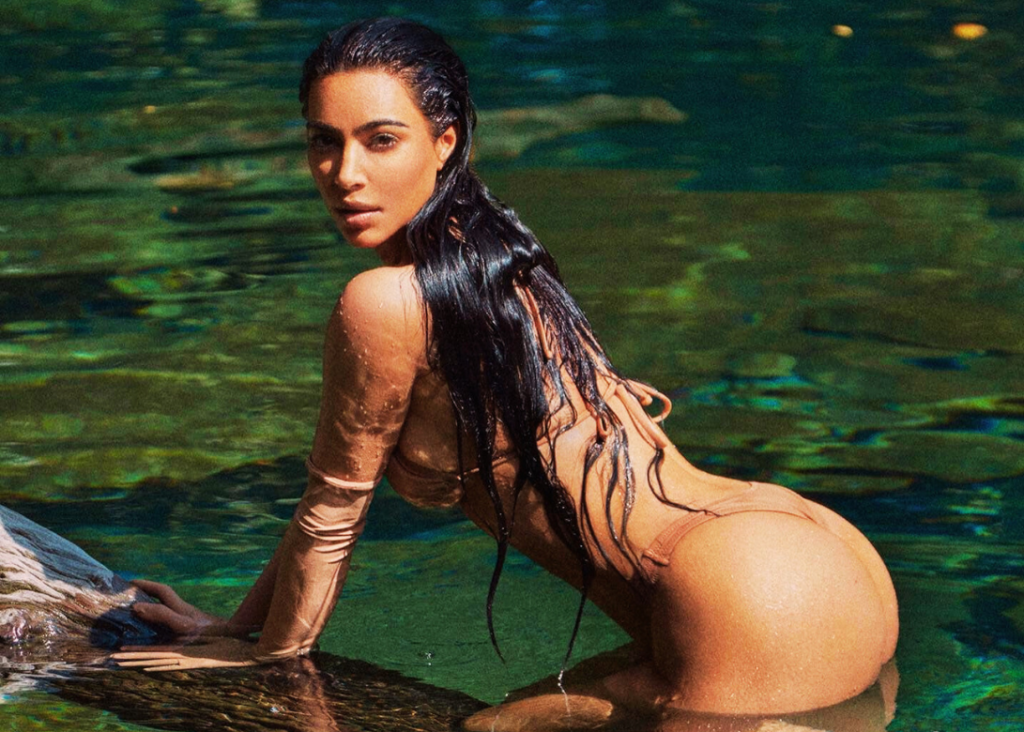 Kim Kardashian's journey to love reached its zenith when she began dating rapper and longtime friend Kanye West in April 2012. Their relationship blossomed while she was still legally married to Humphries. The divorce from Humphries was finalized on June 3, 2013, clearing the path for Kim and Kanye's future together.
The couple's love story culminated in a grand wedding on May 24, 2014, at Forte di Belvedere in Florence, Italy. Kim donned a wedding dress designed by Riccardo Tisci of Givenchy, adding a touch of glamour to the star-studded event. Kim and Kanye's high-profile status made their marriage a subject of intense media coverage, earning them the title of a "historic blizzard of celebrity" by The New York Times.
However, after nearly a decade together, the couple faced challenges. In January 2021, reports emerged that they were discussing divorce Kim formally filed for divorce on February 19, 2021. By April 2021, they reached an agreement for joint custody of their four children, and neither sought spousal support.
The divorce proceedings encountered hurdles, with Kim alleging that Kanye was attempting to delay the process. Ultimately, on March 2, 2022, Kim was declared legally single, allowing her to drop "West" from her legal last name and officially end their marriage. On November 29, 2022, the divorce settlement was officially completed.
The Pete Davidson Interlude (2021-2022)
Following her separation from Kanye West, Kim Kardashian was briefly in a relationship with actor and comedian Pete Davidson from November 2021 to August 2022, adding another chapter to her captivating personal life journey.
Kim Kardashian's personal life has been a rollercoaster of romance and challenges, all played out on the global stage. Her relationships have been subject to immense media scrutiny, reflecting the intrigue and fascination surrounding her life beyond the glitz and glamour of her career.
Religion and Personal Life of Kim Kardashian
Kim Kardashian is not only a renowned celebrity but also a person of faith. This article explores the religious aspects of her life and delves into various facets of her personal journey.
Kim Kardashian's Christian Faith
Kim Kardashian identifies herself as a devout Christian and has often expressed her deep religious beliefs. Her faith plays a significant role in her life and decisions.
Education in Christian Schools
Her religious journey began with her education in Christian schools that followed both the Presbyterian and Roman Catholic traditions. These formative years laid the foundation for her Christian faith.
Baptism in the Armenian Apostolic Church
In October 2019, Kim Kardashian underwent a transformative experience when she was baptized in an Armenian Apostolic ceremony at the baptistery in the Etchmiadzin Cathedral complex. This ceremony marked a profound connection to her Armenian heritage and faith. During the ceremony, she was given the Armenian name Heghine (Հեղինէ), signifying her commitment to her Christian beliefs.
Baptism in Jerusalem
Kim Kardashian's commitment to her Christian faith extended to her family. In April 2015, she and her husband, Kanye West, traveled to the Armenian Quarter of the Old City in Jerusalem. There, their daughter was baptized in the Armenian Apostolic Church, one of the oldest denominations of Oriental Orthodox Christianity. Khloé Kardashian served as the godmother for the event, which was held at the Cathedral of St. James.
Baptism of Her Younger Children
Kim's dedication to her faith continued when she baptized her three younger children at the baptistery in the Etchmiadzin Cathedral complex, the heart of Armenia's mother church. This reaffirmed her commitment to passing on her Christian heritage to the next generation.
Kim Kardashian's Family and Faith
Kim Kardashian's family has also been influenced by her strong Christian faith. Her commitment to Christian values and traditions has left a lasting impact on her loved ones.
Conclusion
In conclusion, Kim Kardashian's Christian faith is a central aspect of her life. From her early education in Christian schools to her baptisms in the Armenian Apostolic Church, her faith has played a significant role in shaping her identity. It's evident that her spiritual journey remains an essential part of her personal life.
FAQs
1. Is Kim Kardashian actively involved in her church?
Kim Kardashian has expressed her Christian faith, but her level of involvement in her church may vary due to her busy schedule.
2. What significance does her Armenian heritage hold in her faith?
Kim Kardashian's Armenian heritage plays a vital role in her Christian faith, as evidenced by her baptisms in Armenian Apostolic ceremonies.
3. Does Kim Kardashian's faith influence her charity work?
While her faith is a personal aspect of her life, Kim Kardashian has been involved in various charitable endeavors, some of which align with Christian values.
4. How does her faith impact her family life?
Kim Kardashian's Christian faith has influenced her family life, including the baptisms of her children and the values she instilled in them.
5. Does Kim Kardashian attend church regularly?
Information about her church attendance is not widely publicized, but she has been seen attending church services on occasion.