Jimmy Buffett's Legacy and Impact on Music and Lifestyle
Jimmy Buffett, a legendary American singer-songwriter, musician, author, and businessman, left an indelible mark on the world of entertainment and lifestyle. In this article, we delve into the life and career of James William Buffett, exploring his iconic music, successful business ventures, and the profound influence he had on generations of fans.
A Tropical Music Sensation
James William Buffett, born on December 25, 1946, in Pascagoula, Mississippi, was a multifaceted artist. His music, often described as "island escapism," transported listeners to a carefree and tropical paradise. With his Coral Reefer Band, Buffett created a catalog of hits known as "The Big 8," featuring classics like "Margaritaville" (1977), "Come Monday" (1974), "Fins" (1979), and "Cheeseburger in Paradise" (1978). These timeless tunes continue to resonate with audiences worldwide.
Musical Achievements
Buffett's musical journey spanned over 30 albums, with eight achieving gold certification and nine earning platinum or multiplatinum status. His songs not only entertained but also captured the essence of relaxation and fun, making him a household name in the world of music.
Beyond Music: The Business Mogul
Jimmy Buffett's entrepreneurial spirit extended beyond the stage. He successfully translated his "island escapism" lifestyle into thriving business ventures. These included the renowned Jimmy Buffett's Margaritaville restaurant chain, which became an embodiment of the relaxed and joyful atmosphere portrayed in his music. Although the Cheeseburger in Paradise restaurant chain is no longer in operation, it remains a testament to his creative vision.
Buffett's foray into hotels, casinos, liquor, and retirement communities further solidified his status as a multifaceted business mogul. His ability to merge entertainment with commerce was a testament to his astute business acumen.
The Riches of a Musical Icon
Jimmy Buffett's influence extended far beyond the realm of music and business. He ranked among the world's wealthiest musicians, boasting a net worth of $1 billion. His ability to engage with his audience on multiple levels, from music to dining experiences, contributed to his immense success.
The Parrothead Phenomenon
Buffett's devoted fanbase, lovingly referred to as "Parrotheads," primarily comprised baby boomers who resonated with his music and the laid-back lifestyle it represented. This dedicated following not only attended his concerts but also embraced the Margaritaville ethos, turning it into a cultural phenomenon.
Fond Farewell
Tragically, on September 1, 2023, at the age of 76, Jimmy Buffett passed away in his Sag Harbor, New York home. He battled Merkel-cell carcinoma, a rare and aggressive skin cancer, for four years before succumbing to the disease. His legacy, however, lives on through his music, businesses, and the countless lives he touched.
Early Life and Influences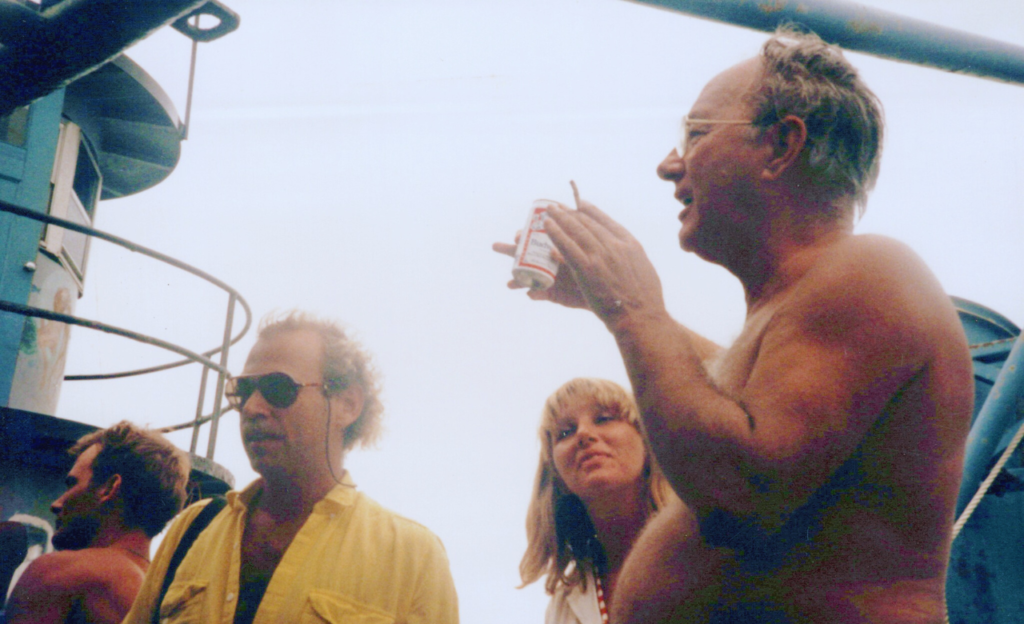 Jimmy Buffett's journey began in Pascagoula, Mississippi. His childhood was enriched by experiences in Mobile and Fairhope, Alabama, and he was the son of Mary Lorraine and James Delaney Buffett Jr., a dedicated employee of the United States Army Corps of Engineers. Growing up with two younger siblings, Lucy and Laurie, Buffett's formative years were filled with music and sailing, thanks to his grandfather's influence.
Buffett's passion for music ignited during his school years, when he played the trombone in the St. Ignatius School band. His exposure to sailing, inspired by his steamship captain grandfather, would later become a recurring theme in his music. After graduating from McGill Institute for Boys in Mobile in 1964, Buffett embarked on a journey of higher education at Auburn University.
Pursuing a Musical Dream
Buffett's destiny took a musical turn when he witnessed a fraternity brother playing the guitar, surrounded by an admiring crowd of girls. This momentous encounter fueled his passion for music, leading him to pursue a musical career. However, the pull of music proved stronger than his academic pursuits, causing him to exit Auburn University in 1966.
Undeterred by his earlier setback, Buffett continued his education at Pearl River Community College and the University of Southern Mississippi, earning a bachelor's degree in history in 1969. It was during these years that he honed his musical skills, setting the stage for a remarkable career that would touch the hearts of millions.
Exploring the Life and Career of a Musical Icon
Jimmy Buffett, a name synonymous with laid-back tunes and the "Margaritaville" lifestyle, led an illustrious music career that spanned decades. Let's take a closer look at the life and achievements of this legendary musician.
Early Ventures and Street Performances
After graduating in 1969, Jimmy Buffett embarked on a musical journey that would define his legacy. He made his way to New Orleans, where he entertained tourists on Decatur Street with street performances and played for lively crowds at the Bayou Room nightclub on Bourbon Street.
Nashville Calling
In 1970, Buffett made a pivotal move to Nashville, Tennessee. Here, he pursued his passion for country music while simultaneously working as a journalist for Billboard. His journalistic skills shone when he broke the news of the bluegrass duo Flatt and Scruggs disbanding.
Debut Album and Nashville Scene
In 1970, he released his first album, "Down to Earth," blending country and folk rock influences. Though it initially sold modestly, it marked the beginning of a remarkable musical career.
The turning point came in 1971 when he was invited to open for recording artist Dianne Davidson at a Nashville club called the Exit/In. This opportunity set the stage for his unique journey.
Embracing Key West
The allure of Key West beckoned Buffett after an expedition to the Florida Keys with country singer Jerry Jeff Walker in November 1971. He fell in love with the island's easygoing ambiance and decided to make it his home. There, he started his musical career by performing at the Chart Room Bar in the Pier House Motel.
Chart-Toppers and Hits
Buffett's association with ABC/Dunhill Records began following the untimely death of his friend and mentor, Jim Croce, in 1973. His second album, "A White Sport Coat and a Pink Crustacean" (1973), featured hits like "Grapefruit—Juicy Fruit" and "Why Don't We Get Drunk."
Success followed with albums like "Living & Dying in 3/4 Time" and "A1A" in 1974, "Havana Daydreamin'" in 1976, and the breakthrough hit "Margaritaville" in 1977 with "Changes in Latitudes, Changes in Attitudes."
Chart-Topping Compilation
In 1985, Buffett released "Songs You Know By Heart," a compilation album that included all of his "Big Eight" songs. This album became one of his best-sellers, resonating with fans worldwide.
Collaborations and Expanding Horizons
Buffett's musical journey included exciting collaborations. In 1994, he joined Frank Sinatra for a cover of "Mack the Knife" on Sinatra's final studio album, "Duets II." He also delved into musical theater with the production based on Herman Wouk's novel, "Don't Stop the Carnival," in 1998.
Musical Influences and Controversies
Buffett's music was often influenced by his experiences, including a 1996 incident in which his plane was shot at by Jamaican police, inspiring the song "Jamaica Mistaica." His song "Math Suks" in 1999 drew criticism from educational organizations for its alleged negative impact on children's education.
A Shift in Concerts
By 1999, Buffett adopted a more relaxed concert schedule, playing fewer dates with a preference for Tuesdays, Thursdays, and Saturdays. This change inspired the title of his 1999 live album.
The Alan Jackson Collaboration
In 2003, Buffett teamed up with Alan Jackson for "It's Five O'Clock Somewhere," a song that dominated the Hot Country Songs charts for a record eight weeks. This collaboration earned Buffett his first Country Music Association Award.
Career Peaks and Achievements
Buffett's album "License to Chill" (2004) topped the U.S. pop albums chart, marking a significant milestone in his career. In 2005, he signed a deal with Sirius Satellite Radio to broadcast Radio Margaritaville, and in 2006, he released "Take the Weather with You," featuring songs inspired by Hurricane Katrina survivors and a tribute to Merle Haggard.
Honors and Awards
Buffett received accolades such as a star on the Mohegan Sun Walk of Fame and a CMA Event of the Year Award nomination for "Hey Good Lookin'" in 2007.
Live Performances and Duets
Throughout his career, Buffett remained active in live performances. He released "Encores," a double CD of live performances, in 2010. He also collaborated with Zac Brown Band on "Knee Deep," certified platinum in 2017.
A Musical Legacy
In 2011, Buffett voiced Huckleberry Finn on "Mark Twain: Words & Music," a benefit album. In 2013, he released "Songs from St. Somewhere," featuring songs recorded at Eden Rock, St. Barths. In 2020, Buffett surprised fans with "Songs You Don't Know by Heart," a collection of lesser-known songs reimagined on his notable guitars.
Final Notes and Future Endeavors
Jimmy Buffett's musical journey continued with his 30th studio album, "Equal Strain on All Parts," scheduled for late 2023 release. The album's title was inspired by a humorous anecdote from his grandfather.
A Farewell to the Stage
Buffett's final full concert took place at Snapdragon Stadium in San Diego on May 6, 2023. He made two unannounced guest appearances at concerts by Coral Reefer Band members in June and July of the same year. The latter marked his final live performance before his passing.
Musical Style and Legacy
Buffett's music, often described as "gulf and western" or "tropical rock," combined elements of country, rock, folk, calypso, and pop. He crafted a unique sound that resonated with audiences worldwide, earning him the title of a musical legend.
Jimmy Buffett once referred to his music as "drunken Caribbean rock 'n' roll," embodying the essence of escapism. His music provided a much-needed escape from the daily grind, offering a carefree and joyful experience.
In 2020, The Associated Press aptly characterized his sound as a "special Gulf Coast blend of country, pop, folk, and rock," highlighting his versatility and unique musical fusion.
Wrapping Up
Jimmy Buffett's musical journey is a testament to his talent, creativity, and the enduring impact of his music on generations. As we celebrate his contributions to the world of music, we remember the joy, relaxation, and inspiration his songs have brought to millions of fans.
Jimmy Buffett's Influence on Music: A Legendary Legacy
Jimmy Buffett, the iconic musician known for his "Margaritaville" lifestyle, has left an indelible mark on the world of music. This article delves into his profound influence, devoted fanbase, and his ventures beyond music.
A Musical Influence
Musicians spanning generations have cited Jimmy Buffett as a significant musical influence. Among them is Greg "Fingers" Taylor, a former member of Buffett's own Coral Reefer Band. Additionally, artists like Kenny Chesney, Alan Jackson, and Zac Brown have embraced his seaside-and-booze-themed tunes, incorporating his laid-back style into their own music.
The Parrothead Phenomenon
Buffett's dedicated fanbase, affectionately known as "Parrotheads," is a testament to his enduring popularity. Younger fans and children of Parrotheads are endearingly referred to as "parakeets" or "keets." This unique and passionate community of fans has grown steadily since its inception.
The Origin of "Parrothead"
The term "Parrothead" was coined by Timothy B. Schmit, a member of the Coral Reefer Band, during a 1985 Jimmy Buffett concert at the Timberwolf Amphitheater in Ohio. At the show, Buffett noted the crowd's attire—Hawaiian shirts and parrot hats—and their unwavering loyalty, drawing a comparison to the Grateful Dead's devoted fanbase, the "Deadheads."
In 1989, the first official Parrothead club was established in Atlanta, further solidifying the sense of community among Buffett's fans.
Annual Gathering: Meeting of the Minds
One of the highlights for Parrotheads is the annual "Meeting of the Minds" event held in Key West, Florida. This five-day festival, following the renowned Fantasy Fest, attracts approximately 5,000 Parrotheads from around the world. It's a vibrant celebration of music, camaraderie, and the Margaritaville spirit.
Buffett's Literary Pursuits
Jimmy Buffett's creative talents extend beyond music. He is a prolific author, with three of his books gracing The New York Times Best Seller list.
Tales from Margaritaville
"Tales from Margaritaville" invites readers into the world that inspired many of Buffett's songs. This work of fiction spent over seven months on The New York Times Best Seller list, showcasing his storytelling prowess.
Where Is Joe Merchant?
"Where Is Joe Merchant?" is another literary triumph by Buffett. This novel also enjoyed an extended stay on The New York Times Best Seller fiction list, solidifying his status as a versatile writer.
A Pirate Looks at Fifty
In his memoir, "A Pirate Looks at Fifty," published in 1998, Buffett achieved a rare feat. The book soared to the number one spot on the New York Times Best Seller nonfiction list, showcasing his ability to captivate readers with both fiction and nonfiction works.
Literary Collaborations
Buffett collaborated with his eldest daughter, Savannah Buffett, on two children's books: "The Jolly Mon" and "Trouble Dolls." The original hardcover release of "The Jolly Mon" included a cassette tape of Jimmy and Savannah reading the story, accompanied by an original score composed by Michael Utley.
Buffett's novel "A Salty Piece of Land," released in 2004, also found success as a New York Times best seller. The first edition of the book even included a CD single of the song "A Salty Piece of Land."
Buffett's final literary endeavor, "Swine Not?," was released in 2008, leaving readers with a taste of his wit and storytelling.
Future Autobiographical Aspirations
Before his passing in 2023, Jimmy Buffett expressed his intent to pen an in-depth autobiography. He had planned to undertake this literary journey at the age of 86, providing readers with a comprehensive account of his remarkable life.
Buffett's Presence in Film and Television
Apart from his music and writing, Jimmy Buffett made notable contributions to film and television, showcasing his diverse talents.
Buffett wrote soundtracks for several films, including the 2006 movie "Hoot," directed by Wil Shriner. This film, based on Carl Hiaasen's book, addressed conservation issues close to Buffett's heart, though it did not achieve widespread critical acclaim.
His music has also graced other films, such as "Summer Rental" (1985), "Fast Times at Ridgemont High," and "FernGully: The Last Rainforest," featuring the song "If I Have To Eat Someone (It Might As Well Be You)."
Memorable Cameo Appearances
Buffett made memorable cameo appearances in various films and TV shows. His eclectic filmography includes roles in "Repo Man," "Hook," "Cobb," "Congo," and "From the Earth to the Moon." He played himself in "Rancho Deluxe" and "FM," and even declined a cameo as a pirate in "Pirates of the Caribbean: The Curse of the Black Pearl."
In a South Park episode titled "Tonsil Trouble," an animated version of Buffett sang "AIDSburger in Paradise" and "CureBurger in Paradise."
Buffett also made an appearance on Sesame Street during the special "Elmopalooza," where he performed "Caribbean Amphibian" with the beloved Muppet, Kermit the Frog.
He portrayed helicopter pilot Frank Bama in several episodes of the 2010 reboot of "Hawaii Five-0," marking his presence in television.
Buffett's cameo in the 2015 film "Jurassic World," clutching two margaritas as dinosaurs wreaked havoc, became an iconic cinematic moment.
In 2017, Buffett served as the musical guest on an episode of "NCIS: New Orleans," playing the song "I Will Play for Gumbo."
In 2019, he had an extended cameo as himself in the film "The Beach Bum," directed by Harmony Korine.
Jimmy Buffett's diverse contributions to literature, film, television, and music have left an indelible legacy. His influence on artists and his devoted fanbase ensure that his Margaritaville spirit will continue to thrive for generations to come.
Jimmy Buffett's Diverse Business Ventures
Jimmy Buffett, the renowned musician behind the Margaritaville brand, is not just an artist but a savvy entrepreneur. This article explores the fascinating world of Buffett's business ventures that extend far beyond the realm of music.
Margaritaville: More than Just Music
Jimmy Buffett has masterfully capitalized on the "island escapism" lifestyle that his music celebrates. He leveraged his popularity to launch a multitude of businesses that cater to his fans' desire for the Margaritaville experience.
The Margaritaville Brand
Under the Margaritaville brand, Buffett has ventured into various domains: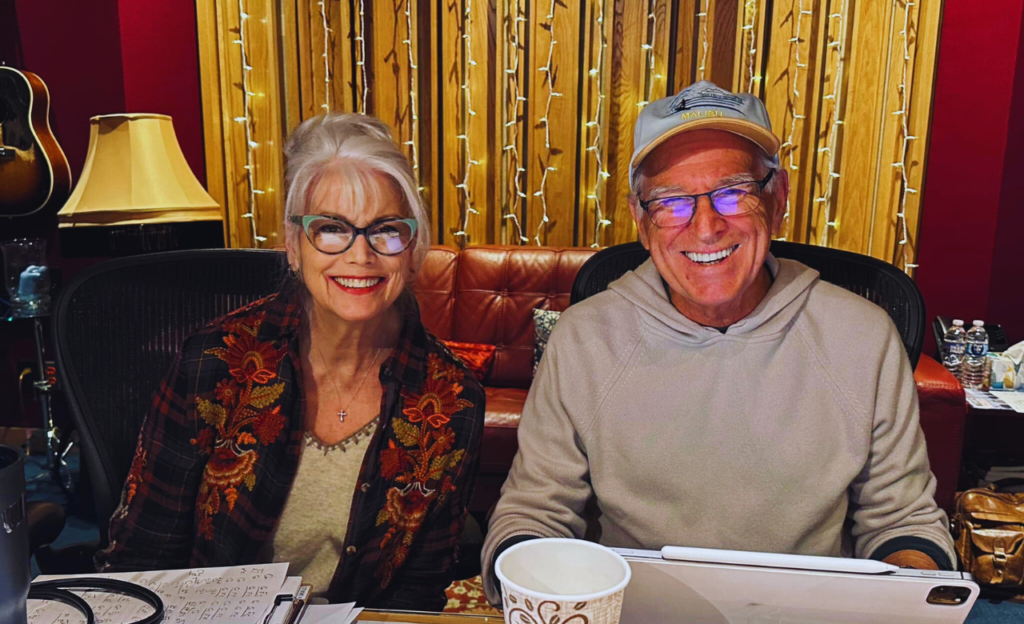 1. Hotels and Casinos
Escape to Paradise: Buffett's Margaritaville brand has expanded into the hospitality industry with hotels and casinos in sought-after destinations. These establishments offer guests a taste of the Margaritaville lifestyle, complete with tropical vibes and relaxation.
2. Cruise Experiences
Cruising in Style: Buffett's influence extends to the high seas with cruise experiences that bring the Margaritaville spirit to passengers. These cruises feature live music, island-inspired cuisine, and a carefree atmosphere.
3. Restaurants and Bars
A Taste of Paradise: One of the most iconic ventures is Jimmy Buffett's Margaritaville restaurants and bars. Beginning in Key West, Florida in 1987, these establishments have multiplied across the United States and the Caribbean. Locations include Atlantic City, New Orleans, Nashville, Turks and Caicos, Las Vegas, Jamaica, Orlando, and the Cayman Islands. Additionally, Buffett owned LandShark Bar & Grill in Baltimore, Maryland, and previously owned Cheeseburger in Paradise Restaurant.
4. Packaged Foods, Beverages, and Spirits
Bringing Margaritaville Home: Margaritaville offers a range of packaged foods, beverages, and spirits, allowing fans to recreate the Margaritaville experience at home.
5. Outdoor Furniture and Home Goods
Outdoor Living: Buffett's brand extends to outdoor furniture and home goods, designed to bring the island vibe to your living space.
6. Appliances
Island Comfort: Margaritaville appliances enhance your kitchen with style, embracing the spirit of the tropics.
7. Apparel and Accessories
Dress for Paradise: Margaritaville apparel and accessories let you embrace the island lifestyle with clothing and items inspired by Buffett's music.
Record Labels
Jimmy Buffett's foray into the music industry extends beyond his own albums. He launched Margaritaville Records in 1993, initially with distribution through MCA Records. Later, Buffett took Margaritaville Records to Chris Blackwell's Island Records for a two-record deal. He also ventured into live albums, creating Mailboat Records in the fall of 1999. In 2005 and 2006, he partnered with RCA Records for distribution, releasing studio albums like "License To Chill" and "Take The Weather With You."
Buffett's Own Beer Brand
Buffett's love for the island life led him to create his beer brand. In 2006, he partnered with Anheuser-Busch to brew "Land Shark Lager," now a beloved brand under the Anheuser-Busch umbrella.
Margaritaville-Themed Casino
In 2013, Jimmy Buffett joined forces with the Resorts Casino Hotel in Atlantic City, New Jersey, to introduce the $35 million Jimmy Buffett Margaritaville-themed entertainment complex. This complex features a Margaritaville Restaurant with a giant blender and tiki bar, a Landshark Bar and Grill, the 5 O'Clock Somewhere Bar, a coffee shop, a retail store, and a gaming area, making it a true haven for Margaritaville enthusiasts.
Sports and Entertainment Collaborations
Buffett's influence extended to the world of sports and entertainment:
1. Football
From May 8, 2009, through January 5, 2010, the home stadium of the Miami Dolphins was named "LandShark Stadium" during an eight-month naming rights deal. Buffett even rewrote lyrics for his 1979 song "Fins," which became a staple at Dolphins home games.
2. Video Games
In 2012, "Margaritaville Online," a Facebook game, was launched by THQ. Though the game was discontinued two years later, Buffett continued his virtual Margaritaville journey by partnering with FunPlus to develop a new Margaritaville game in 2016.
Retirement Communities
In 2017, Buffett announced the development of "Latitude Margaritaville," a $1 billion retirement village with 3,900 homes near Interstate 95 in Daytona Beach, Florida. This unique venture, in partnership with Minto Group, offers retirees the opportunity to live the Margaritaville lifestyle in their golden years. Similar communities were announced on Hilton Head Island, South Carolina, in 2017, and in Panama City Beach, Florida, in 2021.
The "Coral Reefer" Cannabis Brand
In September 2018, Buffett teamed up with William Wrigley Jr. II's Surterra Holdings to license the "Coral Reefer" brand for marijuana products. This partnership resulted in the launch of "Coral Reefer" brand marijuana in April 2019.
Minor-League Baseball Ownership
As a baseball enthusiast, Buffett dabbled in the world of sports as part-owner of two minor-league baseball teams: the Miami/Fort Myers Miracle from 1989 to 2014 and the Madison Black Wolf from 1996 to 2000.
Friendship with Warren Buffett
In an unexpected twist, Buffett developed a close friendship with billionaire Warren Buffett, even though they were not related. Buffett became a shareholder in Berkshire Hathaway and affectionately referred to each other as "Cousin Jimmy" and "Uncle Warren."
Theatrical Works
Buffett ventured into the world of theater as well. In 1994, he began developing a musical based on Herman Wouk's novel, "Don't Stop the Carnival." Although the Miami debut received negative reviews, Buffett's theatrical endeavors continued with "Escape to Margaritaville," a musical featuring his classic songs. The show achieved success during limited runs in various cities, offering a unique theatrical experience inspired by Buffett's music.
Jimmy Buffett's business ventures showcase his remarkable ability to translate his music and lifestyle into diverse and successful enterprises. From hospitality to entertainment, Buffett's influence continues to create waves, allowing fans worldwide to escape to their very own Margaritaville.
Jimmy Buffett's Philanthropic Efforts: A Legacy of Compassion
Jimmy Buffett, renowned for his musical talents and Margaritaville empire, is not just an entertainer but also a committed philanthropist. This article delves into Buffett's charitable work, focusing on two critical areas: environmental conservation and hurricane relief.
Protecting the Environment
Save the Manatee Club
In 1981, Jimmy Buffett, in collaboration with former Florida governor Bob Graham, established the Save the Manatee Club. This 501(c)(3) organization is dedicated to safeguarding the endangered West Indian manatee. Buffett's deep connection to the Gulf Coast's natural beauty drove him to take action.
"Save the Manatee" License Plate
Buffett's commitment to manatee conservation extended to advocacy. In 1986, he initiated efforts to introduce the "Save the Manatee" license plate, featuring the beloved manatee. The proceeds from this initiative were channeled into supporting the Save the Manatee Club's vital work.
Endangered Species Act Reauthorization
In 1987, Buffett lent his voice and influence to lobby for the reauthorization of the Endangered Species Act of 1973. His advocacy highlighted the need to protect endangered species and their habitats.
Deepwater Horizon Oil Spill
On July 11, 2010, Buffett, along with Jesse Winchester and Allen Toussaint, organized a free concert in Gulf Shores, Alabama, drawing a crowd of 35,000 people. This event aimed to boost tourism in the region, which had suffered from the Deepwater Horizon oil spill. Buffett even modified the lyrics of his songs to address the environmental catastrophe, using his music to raise awareness and inspire change.
Extending a Helping Hand in Times of Crisis
Surviving the Storm
Buffett's philanthropic efforts extended to disaster relief. He performed at several hurricane relief concerts, including the "Surviving the Storm" hurricane relief concert in November 2004. This event raised crucial funds to aid the recovery from four major hurricanes: Charley, Frances, Ivan, and Jeanne. Buffett's contributions made a significant impact on rebuilding affected communities.
Haiti Earthquake
Following the devastating 2010 Haiti earthquake, Buffett demonstrated his commitment to humanitarian causes. He used his seaplane to transport and donate tents to those who had lost their homes. This act of generosity provided much-needed shelter to the earthquake survivors.
Hurricane Irma Relief
In the aftermath of Hurricane Irma, Buffett's compassion shone through. He dispatched private planes to assist in ferrying essential supplies to affected areas. Additionally, he organized a benefit concert in Gustavia, Saint Barthélemy, to raise funds for hurricane relief efforts.
Beyond Borders
Foreign Correspondents' Club Charity Fund
Buffett's philanthropy transcended national boundaries. In January 2008, he held a benefit concert in Hong Kong, generating funds for the Foreign Correspondents' Club Charity Fund. The proceeds from this event were dedicated to supporting underprivileged children, emphasizing Buffett's global commitment to making a positive difference.
Jimmy Buffett's philanthropic endeavors stand as a testament to his compassion and dedication to creating a better world. Whether championing environmental causes or lending a helping hand during crises, Buffett's impact reaches far and wide, leaving a legacy of kindness and generosity.
Personal Life of Jimmy Buffett: Beyond the Margaritaville
When we think of Jimmy Buffett, we often envision him strumming his guitar, singing about cheeseburgers in paradise and sipping on margaritas. However, there's much more to this legendary musician and performer than meets the eye. In this article, we'll dive deep into the personal life of Jimmy Buffett, exploring his relationships, interests, and some unexpected adventures. So, grab your fins and let's dive into the Caribbean Rock 'n Roll lifestyle of the one and only Jimmy Buffett.
The Early Years
Jimmy Buffett's personal life has been nothing short of colorful. He married Margie Washichek in 1969, but their marriage was short-lived, as they divorced in 1972. This early chapter of his life was marked by his pursuit of a different kind of paradise.
Sailing the High Seas
Buffett's love for the sea is well-known. He spent years working as the first mate on the yacht of industrialist Foster Talge on the Petticoat III in Key West. It was during this time that he began perfecting the "Caribbean Rock 'n Roll" genre, a style that would later define his music career.
Family Ties
In his personal life, Buffett found happiness in his second marriage to Jane Slagsvol. Together, they had two daughters: Savannah Buffett, a radio personality, and Sarah Delaney, a filmmaker. In addition to their biological children, the couple also adopted a son named Cameron Marley, expanding their loving family.
Homes in Paradise
Buffett's choice of residences reflects his love for the good life. He resided in Sag Harbor, New York, a picturesque coastal town known for its charm. Additionally, he owned three homes in Palm Beach, Florida, adding to his list of desirable locations. However, his personal paradise extended even further.
Island Living
In the early 1980s, Buffett's adventurous spirit led him to Saint Barts, a Caribbean island. There, he became a part-owner of the Autour de Rocher hotel and restaurant. Unfortunately, the establishment met an unfortunate fate when it burned down, adding an unexpected twist to Buffett's island adventures.
A Diehard Saints Fan
Buffett was not only a musician but also an avid sports enthusiast. He was a diehard New Orleans Saints fan, with his love for the team dating back to their first game at Tulane Stadium in 1967. In an interesting turn of events, he even had Saints head coach Sean Payton serve as an honorary member of his Coral Reefer Band at a concert in New Orleans to protest Payton's suspension by the National Football League.
Flying High
Apart from his musical talents and love for the sea, Jimmy Buffett was also an accomplished pilot. He owned a Dassault Falcon 900 jet, which he frequently used during concert tours and personal travels. Throughout his life, he owned a variety of aircraft, including a Boeing Stearman, Cessna Citation, Lake Amphibian, and Grumman Albatross, demonstrating his passion for flying.
A Close Call
Buffett's adventurous pursuits weren't without their share of close calls. On August 25, 1994, he faced a near-tragedy when his Grumman G-44 Widgeon crashed while attempting to take off in the waters off Nantucket, Massachusetts. Miraculously, Buffett was able to swim to safety with only minor injuries, proving that even in the face of danger, he could navigate his way to safety.
The Unfortunate Ejection
In a rather unusual incident, on February 4, 2001, Buffett was ejected from the American Airlines Arena in Miami during a basketball game between the Miami Heat and the New York Knicks for using colorful language. The referee who ejected him didn't recognize the famous musician and mistakenly believed that he was being insulted by Heat coach Pat Riley. Buffett later discussed this incident on The Today Show, shedding light on this bizarre sports moment.
Loss and Grief
In 2003, Buffett faced the loss of his father, who passed away at the age of 83. Just four months later, his mother also passed away at the age of 82, marking a period of deep personal loss in his life.
A Bizarre Encounter with French Customs
Buffett's life has been filled with unexpected twists. On October 6, 2006, he was detained by French customs officials in Saint Tropez for allegedly carrying over 100 pills of ecstasy. While this incident raised eyebrows, Buffett claimed that the pills were prescription drugs, specifically a B-vitamin supplement known as Foltx.
A Fall from Grace
Even on stage, Buffett faced his share of challenges. On January 26, 2011, during a concert in Australia at Sydney's Hordern Pavilion, he fell off the stage after an encore. Fortunately, a leading trauma surgeon, Dr. Gordian Fulde, who happened to be at the concert, provided immediate treatment. Buffett recovered and even made light of the incident during subsequent shows in Australia.
Honorary Doctorate and Support for Politics
In 2015, Buffett received an honorary doctorate in music from the University of Miami. He delivered an inspiring message to graduates, emphasizing the need to explore the world and embrace life's adventures.
Political Leanings
Buffett was known for his support of the Democratic Party. He hosted fundraisers for Democratic politicians, including events for Hillary Clinton in 2016. In 2018, he hosted a concert to support Gwen Graham in the Democratic primary of the 2018 Florida gubernatorial election. His engagement in politics was not without controversy, as some conservative fans expressed backlash against his involvement.
A Bridge in His Honor
Buffett's hometown of Pascagoula, Mississippi, showed its appreciation for its famous son in 2015 by naming a bridge after him—the Buffett Bridge, a testament to his enduring impact on the community.
A Crustacean Named After Buffett
In an unexpected turn of events, a species of crustacean discovered in 2023 was named after Buffett. Gnathia jimmybuffetti serves as a quirky tribute to the legendary musician's unique influence.
The Final Note
Tragically, Jimmy Buffett's life came to an end on September 1, 2023, at the age of 76. He passed away in his home in Sag Harbor, New York, due to complications from merkel-cell carcinoma, a rare and aggressive skin cancer. His music and vibrant personality will continue to live on in the hearts of his fans.
FAQs
Who was Jimmy Buffett's first wife?
Jimmy Buffett's first wife was Margie Washichek. They married in 1969 but divorced in 1972.
How did Jimmy Buffett survive a plane crash in 1994?
On August 25, 1994, Jimmy Buffett survived a plane crash when his Grumman G-44 Widgeon nosed over while attempting to take off in Nantucket, Massachusetts. He was able to swim to safety with minor injuries.
What was the incident involving Jimmy Buffett's ejection from a basketball game?
On February 4, 2001, Jimmy Buffett was ejected from the American Airlines Arena in Miami during a basketball game between the Miami Heat and the New York Knicks for using colorful language. The referee who ejected him did not recognize him.
How did Jimmy Buffett receive an honorary doctorate?
Jimmy Buffett received an honorary doctorate in music from the University of Miami in 2015. He delivered a memorable message to the graduates during the ceremony.
What is the cause of Jimmy Buffett's death?
Jimmy Buffett passed away on September 1, 2023, due to complications from Merkel-cell carcinoma, a rare and aggressive skin cancer he had been battling for four years.