A Glimpse into the Life of Kylie Kristen Jenner
Kylie Kristen Jenner, born on August 10, 1997, is a prominent American socialite, media personality, and astute businesswoman. With her captivating presence and undeniable charisma, she has left an indelible mark on both the entertainment and business industries. Let's delve into the captivating journey of this remarkable individual.
Table of Contents
Rising to Fame: Reality TV and Entrepreneurship
The Kardashian Era: From Reality TV to Business Empire
From 2007 to 2021, Kylie Jenner graced our screens as a pivotal cast member of the E! reality television series "Keeping Up with the Kardashians." The show provided a glimpse into her family's dynamic and life's intricacies. However, her journey did not stop there. In 2022, she transitioned to the Hulu reality television series "The Kardashians," ensuring her continued presence in the world of entertainment.
Beauty Mogul: The Birth of Kylie Cosmetics
Kylie's entrepreneurial prowess shines through her ownership of the renowned cosmetic company, Kylie Cosmetics. What began as "Kylie Lip Kits" in 2015 has now evolved into a global beauty empire, captivating makeup enthusiasts worldwide. The brand's meteoric rise can be attributed to Kylie's keen understanding of the cosmetics industry and her ability to connect with her audience.
A Trailblazer in Youth Culture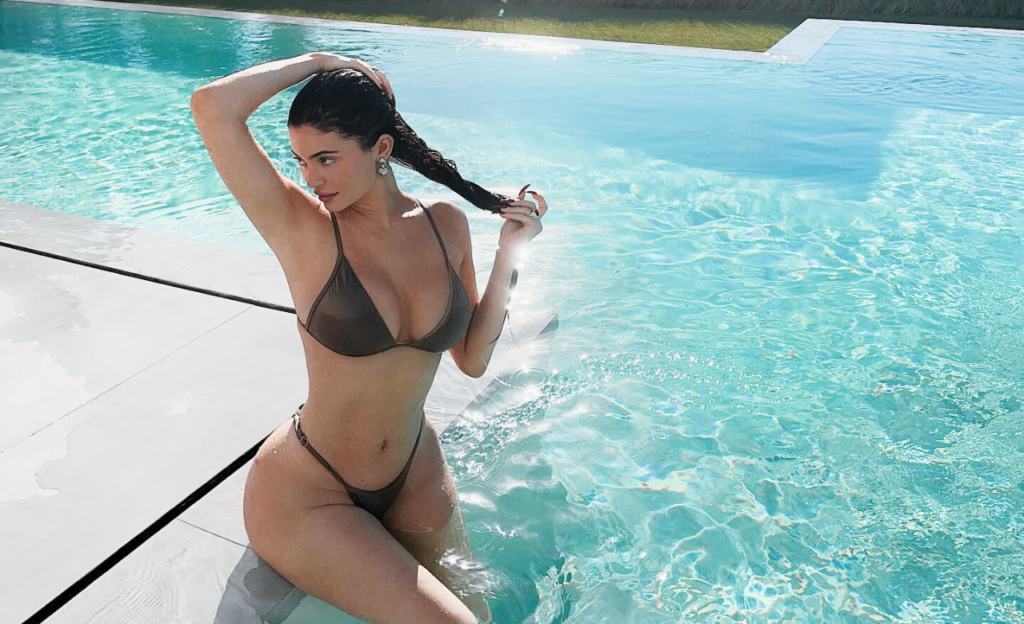 Kylie Jenner's influence is undeniable, particularly among the younger generation. In the mid-2010s, she, along with her sister Kendall, captured the attention of Time magazine, earning spots on their list of the most influential teens globally. Their resonance with youth culture and social media impact were key factors in this recognition.
Forbes Celebrity 100: Making History
Jenner's impact on pop culture was further solidified when she secured a spot on the Forbes Celebrity 100 list in 2017. This accomplishment marked her as the youngest individual ever to feature on this prestigious list. Her dynamic presence in the media landscape and her successful business ventures contributed to this historic achievement.
The "Life of Kylie"
In 2017, Kylie embarked on her own spin-off series, "Life of Kylie." This show provided an intimate look into her personal life, ambitions, and aspirations beyond the public eye. It offered fans a deeper understanding of the person behind the public persona.
Navigating Controversies and Challenges
Wealth and Scrutiny
Kylie's journey to success hasn't been without its share of controversies. Forbes magazine estimated her net worth at a staggering US$1 billion in 2019, declaring her the youngest self-made billionaire at the age of 21. However, the notion of her being entirely self-made sparked debates within the public sphere.
Forbes Accusations and Response
The spotlight intensified in May 2020 when Forbes released a statement accusing Kylie of falsifying tax documents to bolster her billionaire status. This revelation brought the authenticity of her financial accomplishments into question. In response, Kylie addressed the accusations, emphasizing her commitment to transparency and integrity.
Early Life and Background
A Glimpse into Heritage
On August 10, 1997, Kylie Kristen Jenner was born in Los Angeles, California. She is the youngest daughter of former Olympic decathlete champion Caitlyn Jenner and television personality/businesswoman Kris Jenner. With a diverse ancestry encompassing Dutch, English, Irish, and Scottish roots, Kylie's heritage adds to her unique identity.
A Dynamic Family Structure
Kylie's family landscape is intricate. On Caitlyn's side, she has half-siblings Burt, Brandon, Brody Jenner, and Cassandra Marino. On Kris' side, she shares her life with half-siblings Kourtney, Kim, Khloé, and Rob Kardashian. The family dynamics have been subject to media attention and fascination.
Educational Journey
Kylie's educational journey is equally intriguing. After attending Sierra Canyon School and actively participating in the cheerleading team, she transitioned to homeschooling. In 2015, she proudly earned her high school diploma from Laurel Springs School in Ojai, California, a testament to her dedication to education even amidst her bustling career.
Navigating Kylie Jenner's Career Journey: From TV Stardom to Cosmetics Empire
Unveiling the Early Years: Television Fame and Beyond (2007–2012)
Kylie Jenner's career trajectory is a captivating blend of television exposure and entrepreneurial pursuits. The early 2000s marked her entry into the spotlight, alongside her famous family members.
Keeping Up with the Kardashians is a reality TV phenomenon.
In a defining move, Kylie, alongside her parents and siblings, embarked on a journey in 2007 by becoming an integral cast member of the reality television series "Keeping Up with the Kardashians." The show's resounding success showcased their personal and professional lives, solidifying their status as household names.
Spin-offs and Beyond
The fame garnered from "Keeping Up with the Kardashians" led to the creation of various spin-offs, such as "Kourtney and Kim Take Miami," "Khloé & Lamar," and more. Kylie's engaging presence also earned her guest appearances on these spin-offs, contributing to her widespread recognition.
Venturing into Entertainment
Beyond reality TV, Kylie and her sister Kendall ventured into hosting. They graced Hollywood premieres, hosted events, and even interviewed notable figures like the cast of "The Hunger Games." Their dynamic personas translated seamlessly into various entertainment platforms.
Stepping into the Limelight: Diverse Ventures (2013–2014)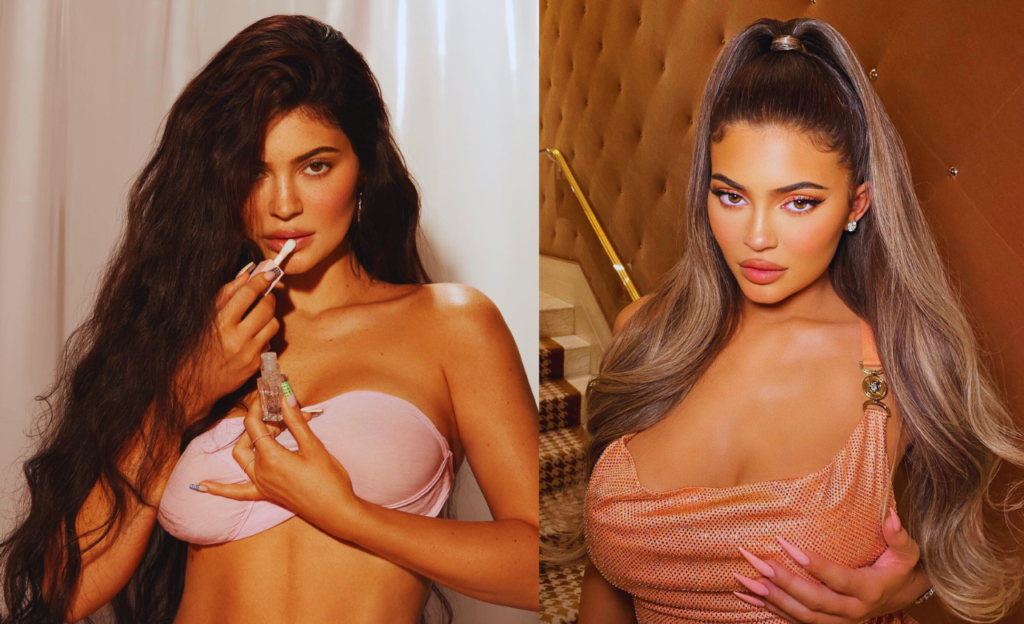 As the years progressed, Kylie Jenner's influence extended beyond television, as she explored diverse avenues within the entertainment industry.
Musical Collaborations and Creative Ventures
Kylie's innate creativity led her to collaborate with musicians in the music video realm. She appeared in PartyNextDoor's "Recognize" and Jaden Smith's "Blue Ocean" music videos, showcasing her versatility and expanding her artistic horizons.
Literary Ambitions
A testament to her multifaceted nature, Kylie and Kendall embarked on a literary endeavor. They co-authored the novel "Rebels: City of Indra: The Story of Lex and Livia." While the novel received mixed reviews, their creative involvement demonstrated their commitment to exploring various creative outlets.
Challenges and Growth
Kylie's ventures weren't without challenges. The authenticity of her cosmetic company came into question, but she addressed concerns and continued to grow.
The Beauty Empire Ascends: Kylie Cosmetics Era (2015–2018)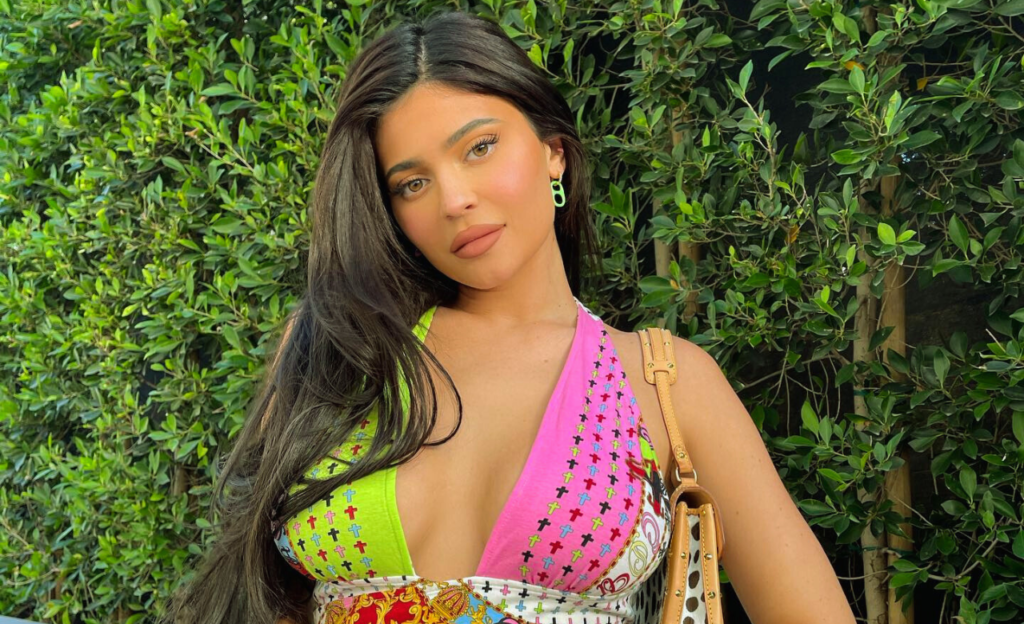 Kylie's most remarkable evolution emerged through her cosmetics empire, solidifying her status as a savvy businesswoman.
The Lip Kit Sensation
In a groundbreaking move, Kylie unveiled her lip kit line, aptly named Kylie Lip Kit. This launch marked the inception of Kylie Cosmetics, resonating powerfully with beauty enthusiasts worldwide.
Redefining Beauty Standards
Kylie's journey into cosmetic entrepreneurship sparked dialogues about beauty standards. Her lip augmentation revelation led to the "Kylie Jenner Challenge," highlighting the influence she wielded over trends and conversations.
Diversification and Expansion
Kylie's brand continued to flourish. Her cosmetic company rebranded to Kylie Cosmetics, expanding its product offerings and exponentially increasing its production volume.
Beyond Cosmetics: Music and More
Kylie's creative ventures extended to music collaborations and unexpected appearances. She made her musical debut and starred in music videos, showcasing her willingness to explore uncharted territories.
The culmination of Success: Legacy and Entrepreneurial Triumph
As Kylie navigated her career journey, her endeavors culminated in a legacy that transcended entertainment and business.
Forbes Recognition and Beyond
Kylie's accomplishments did not go unnoticed. Her appearance on the Forbes Celebrity 100 list solidified her position as an influential figure, all before the age of 20. Her earnings and impact painted a portrait of a young trailblazer.
Personal Branding and Collaborations
Kylie's personal brand continued to evolve. She starred in her reality show "Life of Kylie" and ventured into collaborative projects, including a makeup line with her mother Kris Jenner.
Kylie Jenner: A Timeline of Success and Expansion (2019–Present)
Debut of Kylie Skin: Revolutionizing Skincare (2019–2020)
Kylie Jenner's journey is one of continuous growth, marked by strategic ventures and unprecedented accomplishments. The years 2019 and 2020 witnessed pivotal moments that further solidified her status as a business mogul and cultural icon.
Diversification Beyond Cosmetics
In April 2019, Kylie Jenner expanded her horizons beyond cosmetics by joining forces with her half-sister Kim Kardashian to introduce a new fragrance. This marked her inaugural entry into the world of fragrances, unveiling a fresh dimension of her creative prowess.
A Bold Step into Skincare
May 22, 2019, saw the birth of a new venture: Kylie Skin. With an unwavering commitment to quality and innovation, Kylie Skin introduced a range of skincare products that quickly garnered attention. From nourishing face washes to rejuvenating scrubs, the brand offers a holistic approach to skincare.
Collaborative Creations and Runway Artistry
Kylie's collaborative spirit shone brightly during this period. She partnered with her half-sister Khloé Kardashian for the Kylie Cosmetics x Koko Kollection, an embodiment of their combined influence and creativity. Additionally, her role as the makeup artistic director for Balmain's Spring 2020 runway show at Paris Fashion Week demonstrated her artistic versatility.
Trademark Triumphs and Business Expansion
In the realm of trademarks, Kylie Jenner made her mark. The phrase "rise and shine," immortalized by a viral moment, became a trademark phenomenon. Jenner's business acumen extended further as she sold a significant stake in Kylie Cosmetics to Coty, a strategic move that positioned her brand for amplified growth.
Innovation and Collaborative Ventures
Amidst trademark achievements, Kylie introduced "Kylie Con," "Kylie Kon," and "Kylie Museum," showcasing her vision for multifaceted ventures. Her collaboration with sister Kendall brought forth the Kylie Cosmetics x Kendall Jenner line, which combined their distinct styles into captivating cosmetic offerings.
Cameos and Social Impact
Kylie's impact transcended business and entertainment. She made cameo appearances in music videos, fostering connections with the artistic community. Furthermore, her active response to social issues, such as addressing factory worker concerns during the COVID-19 pandemic, underscored her commitment to social responsibility.
2021 and Beyond: Continued Expansion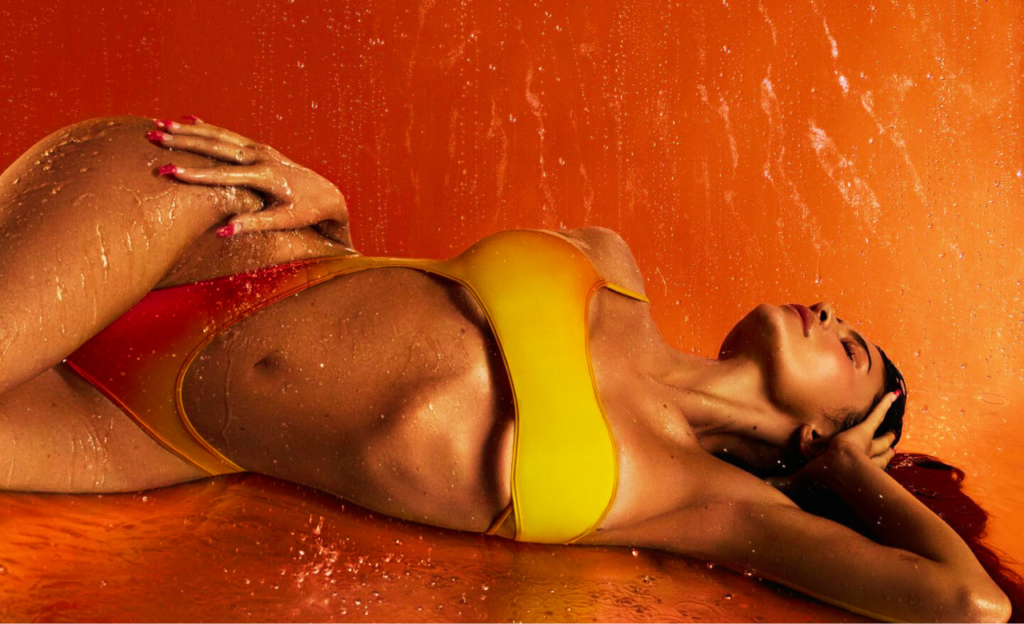 Kylie's journey extended into 2021, with new horizons and ventures awaiting her.
A Farewell and New Beginnings
The iconic reality show "Keeping Up With the Kardashians" concluded its remarkable run in 2021, marking the end of an era. Kylie and her family bid adieu to a show that played an instrumental role in their journey.
Empowerment through Fashion
Kylie's foray into fashion empowerment took center stage as she unveiled Kylie Swim. With sizes catering to diverse body types, she aimed to redefine swimwear standards, celebrating inclusivity.
Innovative Ventures and Record-breaking Feats
Kylie's innovation extended to skincare and hair products for babies, reflecting her commitment to catering to a broad audience. Her digital prowess was evident as she shattered records, becoming the first woman to achieve 300 million followers on Instagram.
The Kardashian Legacy Continues
The Kardashian legacy remained vibrant as the family returned to television screens with "The Kardashians." This reality show, following their transition to Hulu, introduced viewers to a dynamic portrayal of the family's lives, successes, and enduring bond.
A Dynamic Future Beckons
As time progresses, Kylie Jenner's trajectory continues to inspire. From entrepreneurial endeavors to cultural influence, her journey remains a testament to creativity, resilience, and empowerment.
Kylie Jenner's Personal Life: Relationships, Friendships, and Controversies
Navigating Relationships: From Tyga to Travis Scott
Kylie Jenner's personal life has been under the spotlight, especially her relationships. Her journey in love has been both intriguing and eventful.
The Tyga Chapter
In 2014, the world witnessed the blossoming of a relationship between Kylie Jenner and Tyga. Their connection sparked controversy due to the timing of Tyga ending his engagement with Blac Chyna, who is also the mother of his child. However, Jenner and Tyga solidified their bond, and in 2015, they officially became a couple. Their relationship was accompanied by Jenner's appearances in Tyga's music videos, creating a unique blend of personal and professional collaboration.
Travis Scott: A New Beginning
Travis Scott entered Jenner's life at Coachella in 2017. Their journey together led to the birth of their daughter in 2018. The couple's relationship was a rollercoaster, with ups and downs that included a temporary breakup in 2019. The twists of fate led them to quarantine together during the pandemic, reigniting their romance. In a moment of joy, Jenner announced her second pregnancy in 2021, and their son arrived in 2022. However, their love story took another turn in 2023, when reports surfaced of their split.
Friendship Dynamics: Bonds and Breaks
Jordyn Woods: A Cherished Friendship
Kylie Jenner's friendships are an integral part of her life journey. Her connection with Jordyn Woods, established through mutual friend Jaden Smith, blossomed into a close companionship. Woods' presence was felt not only in Jenner's reality TV show and pregnancy video but also through the Kylie x Jordyn collection launched by Kylie Cosmetics. However, their bond faced a rupture in 2019 due to Woods' involvement with Tristan Thompson, who was in a relationship with Jenner's half-sister Khloé Kardashian. The fallout led to the end of their friendship and the discontinuation of Woods lip kit.
Addressing Controversies: Fashion and Backlash
Kendall + Kylie "Rock vs. Rap" Collection
Kendall and Kylie Jenner are no strangers to controversy, as demonstrated by their "Rock vs. Rap" clothing collection. The collection, featuring iconic rock and rap artists' images overlaid with the sisters' likenesses, sparked immediate backlash. Relatives and representatives of the depicted artists, including The Notorious B.I.G. and Jim Morrison, criticized the line. The sisters faced backlash on social media and were labeled "insensitive." The controversy prompted them to issue an apology, pull the products from retail, and reflect on the importance of respectful creative expression.
A Life of Complexity and Evolution
Kylie Jenner's personal life is a journey of complexities, evolutions, and remarkable moments. From her relationships that capture the world's attention to her friendships and the controversies she faces, every chapter contributes to the mosaic of her life. In a world that watches her every move, Jenner navigates the highs and lows with the poise of someone who knows that her life is a canvas, constantly being painted with new experiences and emotions.
Kylie Jenner: Controversies and Legal Matters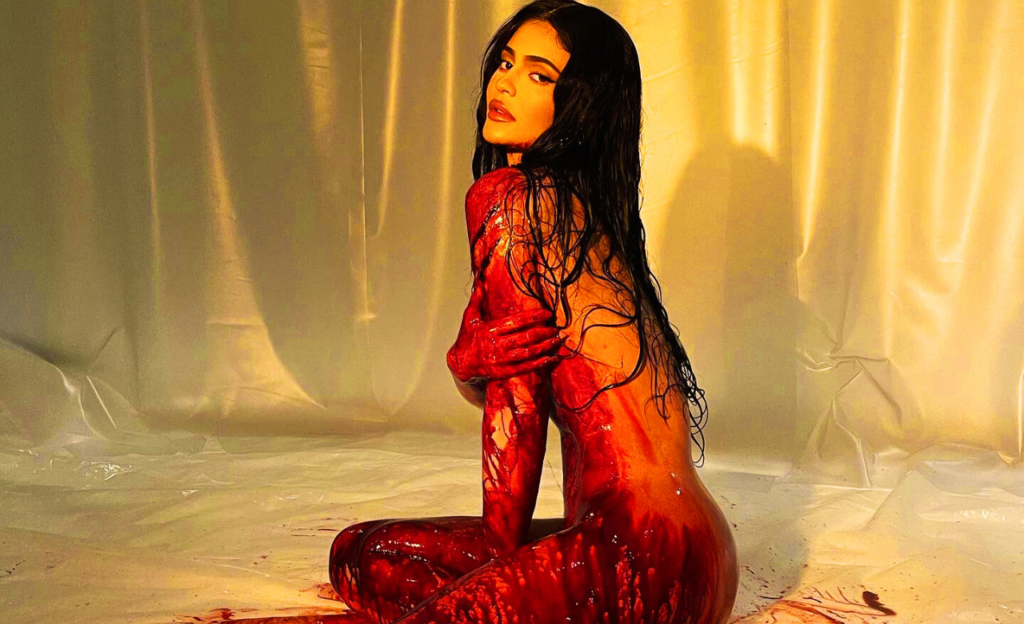 Unveiling the Complexities: Jenner's Journey Through Controversies
Kylie Jenner's life in the public eye has been a blend of glamour, fame, and controversies that have sparked conversations worldwide. From financial claims to accusations of cultural appropriation, Jenner's journey through controversies is a testament to the intricacies of celebrity life.
Forbes Cover and the "Self-Made" Debate
In 2018, Jenner's appearance on the cover of Forbes magazine raised eyebrows. The magazine touted her net worth and the possibility of her becoming the youngest "self-made" billionaire. The term "self-made" ignited heated discussions, with critics highlighting her privileged background. Celebrity voices chimed in, with some supporting her "self-made" status, while others questioned the concept itself.
The Billionaire Accusation and Jenner's Response
In 2020, Forbes accused Jenner of inflating her wealth, alleging forgery of tax documents and revenue figures for Kylie Cosmetics. Jenner responded with disbelief, questioning Forbes' credibility. She denied seeking titles and insisted on her honesty. Legal exchanges followed, with Jenner's attorney refuting the claims as "unequivocally false." Despite the turmoil, Jenner earned her spot on Forbes' list of Richest Self-Made Women, reinforcing her business acumen.
Cultural Appropriation and Design Disputes
Jenner's fashion and beauty choices have often sparked cultural appropriation debates. In 2016, she faced backlash for donning cornrows, and in 2017, accusations arose of stealing designs for her collection. Urban streetwear brand PluggedNYC accused her of plagiarism, igniting discussions about creative inspiration and originality.
Ethical Concerns: Underpaying Factory Workers
Jenner's clothing line faced scrutiny for allegedly underpaying factory workers. Non-profit organization Remake accused the manufacturer of withholding wages from workers who had completed their tasks. The controversy shed light on workers' rights and ethical practices within the fashion industry. Jenner's clothing line denied any affiliation with the manufacturer, leading to calls for fair treatment of workers.
Legal Battles: Lawsuits and Trademark Disputes
Jenner's journey also intersects with the legal realm through various lawsuits and trademark disputes.
Vlada Haggarty: A Creative Conflict
Make-up artist Vlada Haggarty accused Jenner of appropriating her creative style for her products. The conflict highlighted the challenges of originality and credit in the creative industry. An undisclosed settlement was reached to mitigate further legal conflicts.
Trademark Wars: "Kylie" Trademark
Australian singer Kylie Minogue engaged in a legal battle with Jenner over the trademark rights to the name "Kylie." The case underscored the complexities of intellectual property rights and brand identity.
Artistic Allegations: Neon Lip Logo
British painter Sara Pope filed a lawsuit against Jenner for using an image similar to her artwork to promote her TV series. The case shed light on the intricacies of copyright infringement and artistic expression in the digital age.
Trade Secrets: Seed Beauty Lawsuit
Seed Beauty's lawsuit against Coty and Kylie Cosmetics raised concerns about trade secrets. Allegations of stock purchases as a means to acquire confidential information drew attention to the intersection of business and legal ethics.
A Multifaceted Journey
Kylie Jenner's life is a multi-faceted journey that encompasses fame, fortune, and controversies. Her experiences reflect the intricate balance celebrities must navigate in the public eye. From financial speculations to creative conflicts and legal disputes, Jenner's story serves as a reminder that even in the world of glitz and glamour, complexities and challenges abound.
Kylie Jenner's Impressive Journey: From Fragrance to Forbes and Beyond
Stepping into the Fragrance World: A Collaboration that Sparked Excitement
In April 2019, the world witnessed a remarkable collaboration between Kylie Jenner and her half-sister Kim Kardashian's KKW Beauty. Their joint venture unveiled a new fragrance, marking Jenner's debut in the world of scents. This sensational partnership saw the light on April 26, and it was destined to be a turning point in Jenner's diverse career.
The Birth of Kylie Skin: Revolutionizing Skincare
Just a month later, in May 2019, Jenner proudly introduced her brainchild, Kylie Skin. This skincare brand, born on May 22, showcased an array of dermis products designed to enhance beauty regimes. From rejuvenating face washes and revitalizing scrubs to nourishing moisturizers and efficient makeup-removing wipes, Kylie Skin emerged as a trailblazer in the realm of skincare.
Powerful Collaborations: From Koko Kollection to Balmain Runway
Kylie Cosmetics continued to dominate the beauty landscape with notable collaborations. June 14, 2019, witnessed the launch of Kylie Cosmetics x Koko Kollection, a collaborative effort with her half-sister Khloé Kardashian. Building on their past collaborations, including the Koko Kollection of lip products in 2016, this was their third successful relationship.
In an unexpected turn, September brought a surprising revelation. Jenner's role as the makeup artistic director for Balmain's Spring 2020 runway show at Paris Fashion Week was unveiled. This milestone collaboration led to the creation of a captivating capsule makeup collection. It was a groundbreaking moment as Jenner stepped beyond her family's inner circle for the first time.
Trademark Triumphs and Milestones: "Rise and Shine" and More
October 2019 witnessed Jenner's strategic move as she filed for the trademark of the phrase "rise and shine." The catchy line that she playfully sang to her daughter, Stormi, became a viral sensation. The hashtag #RiseandShine surged to one billion views on TikTok, solidifying its position as a cultural phenomenon.
Jenner's business acumen continued to shine as she trademarked "riiise and shiiinnee," demonstrating her forward-thinking approach. These trademarks, encompassing both clothing and cosmetics, showcased her expansive vision.
A Landmark Deal: Coty's Acquisition and New Ventures
In a strategic business move, Jenner made headlines in November 2019 by selling a 51 percent stake in Kylie Cosmetics to Coty. This monumental deal valued at $600 million solidified her position as a savvy entrepreneur and demonstrated the value of her brand in the competitive beauty industry.
A Blossoming Partnership: Kylie Cosmetics x Kendall Jenner
Jenner's influence extended to family collaborations. June 2020 marked the launch of Kylie Cosmetics x Kendall Jenner, a cosmetics line resulting from a creative partnership with her sister Kendall. This dynamic collaboration showcased their shared vision and creative prowess.
Celebrating Family and Business: The Stormi Collection
Jenner's strong family bond translated into business endeavors. The Stormi Collection, launched on February 1, was a heartfelt tribute to her daughter, Stormi. This Valentine's Day Collection captured the essence of love and family, resonating with fans worldwide.
A Diverse Portfolio: Music Videos, Fashion Ventures, and Recognition
Jenner's influence transcended beauty and business. Her cameo in the music video "Stuck with U" by Ariana Grande and Justin Bieber demonstrated her cultural impact. Simultaneously, her fashion brand, Kendall + Kylie, navigated challenges and addressed factory worker issues during the pandemic.
The Pinnacle of Success: Forbes List and Continued Expansion
Jenner's undeniable success is reflected in her ranking as the highest-paid celebrity in 2020, topping Forbes' prestigious list. Her multifaceted journey showcased her ability to excel in various domains.
A New Era: Family Show Conclusion and Ventures Anew
As of 2021, Jenner's journey continued with family and business ventures. The iconic reality show, Keeping Up With the Kardashians, concluded after twenty seasons, marking the end of an era. Yet, Jenner's journey remained dynamic.
Innovation and Backlash: Diversifying with Kylie Swim and Kylie Baby
Jenner's commitment to innovation led to the launch of Kylie Swim in August 2021. This swimwear line, catering to all women with inclusive sizes, signaled her dedication to diverse beauty standards. However, the launch also faced backlash, highlighting the challenges of public scrutiny.
Digital Dominance: Social Media Record and Reality TV Return
Jenner's social media prowess reached new heights in January 2022 when she became the first woman to gain 300 million followers on Instagram. This digital milestone solidified her influence in the digital sphere.
A Television Resurgence: The Kardashians Return
Jenner's family returned to television screens in April 2022 with their reality television show, The Kardashians. This new endeavor showcased their ever-evolving lives, relationships, and ventures, reaffirming their status as cultural icons.
Continued Success: A Journey Unparalleled
As Jenner's journey unfolded, it was evident that her influence knew no bounds. From fragrances to trademarks, controversies to triumphs, and business ventures to television stardom, Kylie Jenner's legacy continued to captivate the world.
Frequently Asked Questions
Q: Is Kylie Jenner still in a relationship with Travis Scott?
A: As of the latest reports in January 2023, Kylie Jenner and Travis Scott are no longer in a romantic relationship.
Q: How did Kylie Jenner and Travis Scott meet?
A: Kylie Jenner and Travis Scott reportedly met at Coachella in April 2017 and began dating shortly after.
Q: What happened between Kylie Jenner and Jordyn Woods?
A: Kylie Jenner's friendship with Jordyn Woods ended in 2019 after Woods was involved in a controversy with Tristan Thompson, who was Khloé Kardashian's fiancé at the time.
Q: Are Kylie Jenner and Jordyn Woods still friends?
A: No, Kylie Jenner and Jordyn Woods are no longer friends. Their friendship ended in 2019.
Q: Why was the "Rock vs. Rap" collection controversial?
A: The "Rock vs. Rap" collection released by Kylie and Kendall Jenner faced controversy because it featured images of iconic rock and rap artists without proper permission, leading to backlash from the artists' representatives and the public.
Q: Did Kylie Jenner admit to having cosmetic procedures?
A: Yes, in 2015, Kylie Jenner admitted to having temporary lip fillers after initially denying the speculations about her lips.
Conclusion
Kylie Jenner's personal life has been a rollercoaster of relationships, friendships, and controversies. From her high-profile romantic involvements with Tyga and Travis Scott to the dramatic end of her friendship with Jordyn Woods, Jenner's journey has been marked by both heartfelt moments and headline-grabbing scandals. Through it all, she has remained a symbol of transformation, resilience, and the complexities of navigating life in the public eye.