ZAYDE WØLF is unconventional, in every sense of the word. Scrawling a poetic lyric on a massive pop-rock wall of sound–hinting at Imagine Dragons and Bastille influence–the creative (whose real name is Dustin Burnett) is owning this moment, with the release of his first full-length as a ferocious WØLF. Golden Age is a pressure cooker of rhythmic playfulness, brawny melodies and an unquenchable desire to be heard. On his new single "Hustler," he pounds out an alarming message of seizing the day, come what may. The accompanying music video–which premieres exclusively today–focuses on the vulnerability and inescapable strength and triumph of women. The two central figures, the lead heroine who goes from zero to hero played by Blair High and the sinister, Maleficent-esque villain portrayed by Shannon Hoppe, battle to the death. And there's a twist.
The clip is directed by Dave Altizer (Young Brother, Fleurie) and tips its hat to classic arcade games, as Burnett himself takes to the controllers and ultimately decides the fate of his character sketches. What you think you know about the story, the mastermind throws in curveball after curveball, unraveling a narrative of empowerment and resilience.
"'Hustler' is a song about how I grew up just barely getting by financially. Hard work and a never-quit attitude is what got me by. 'Hustler,' isn't a boasting song. It's a song that is all about momentum and personal belief that you can overcome," Burnett tells Popdust of the song. "The director Dave Altizer and myself wanted to take a fun video game type of approach to the song. We wanted to take vintage 1990's arcade feel with modern movie making. We knew we wanted it to feel like Mortal Kombat meets Game of Thrones, but also be fun, sexy, and have a story of overcoming the odds….but with a twist ending. Blair [High]'s yoga and fitness experience allowed us to get some amazing physical shots, including a backflip during the sword fight. We filmed in foure locations across the Nashville area, including the legendary Two Bits arcade, where I'm shown playing the 'Hustler' video game."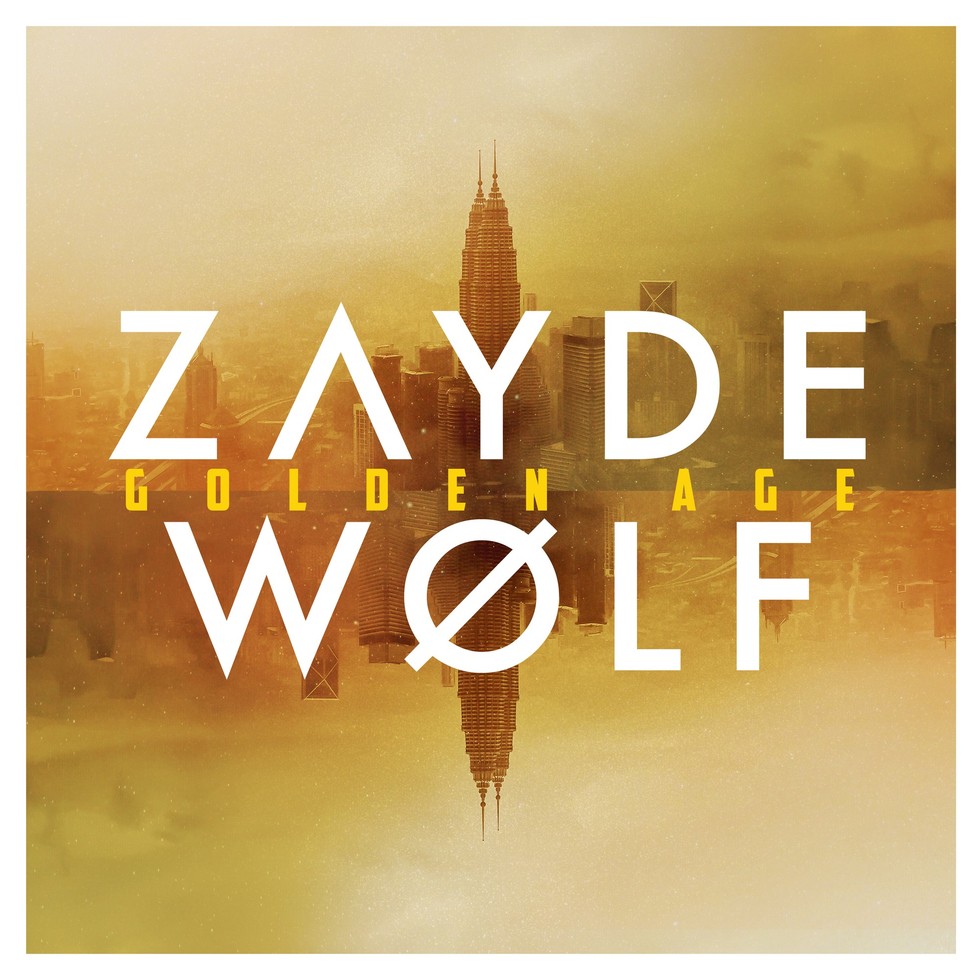 Golden Age (out now on iTunes) features a common sonic palette, threading the 13-track project together with gusto, passion and heavy stomp. Standouts include "Army," "Walk Through the Fire" (featuring Ruelle), "New Blood" and "Built for This Time."
Previously, Burnett fronted the band, The October, and after some time, he reached his breaking point. He relocated to Music City with the hope to reclaim his creativity. He did that, fortunately for us, and spent some time spinning in the producer share. His worked included acts like Us the Duo, Augustana and Dave Barnes. Somehow, he found himself back in the spotlight, taking centerstage and writing a song for a film trailer (under Lyric House). Still, at the time, he remained unsure about opening himself up to the idea of going solo again, but when he did, the euphoria and escape of the music was insurmountable. That's when ZAYDE WØLF was born. There is something primal about Golden Age's structure, running through shades of anthems and positioning itself as one of 2016's best high-flyers. The unfettered mightiness of songs like "King" and "Top of the World" is dazzling; the future is looking quite satisfying for pop music.
As a result of his impressive musicality and songwriting chops, his tunes have been featured on ABC's "Dancing with the Stars," the NFL and the Rio Olympics. He can start poppin' the champagne right about now.
Watch "Hustler" below:
---