"When I've parked the car outside her house I know I've gone too far."
It's the kind of sentiment that is reflective of the addictive, seductive qualities of a bad relationship that's also too good to resist. If you're enticed, then you'll also be excited by the latest single from California band Half The Animal, who are exclusively premiering their latest song "bad bad love" on Popdust.
What started as childhood friends hanging out and playing music together gained national exposure with the help of a little reality show called Laguna Beach, where lead singer Chase Johnson and drummer Nick Gross first debuted some of their talents in the public eye. Years later, the band changed names and members to form what is today Half The Animal, who are equipped with an arsenal of sexy, fun, seductive tracks.
The band chatted with Popdust about their history, their upcoming tour plans, and what goes into writing a killer track.
---
You guys have an interesting story behind how you began recording music together. Can you share it with us?
We grew up in Laguna Beach together and have played in bands together since we were young teenagers. Our first band had a show on MTV and gave us a national audience to really expose ourselves and get our music out there. We met in catechism class but would get kicked out on purpose to talk about music and surfing. It's been awesome to play music together for this long.
How have you preferred the world of music compared to being involved in the world of reality television?

They both have given us a platform to reach an audience, so I wouldn't say either one is "preferred." The reality TV show we had allowed us to spread our music, and without our music early on we wouldn't have the reality TV show. They are both completely different platforms and we were stoked on the opportunity to have both!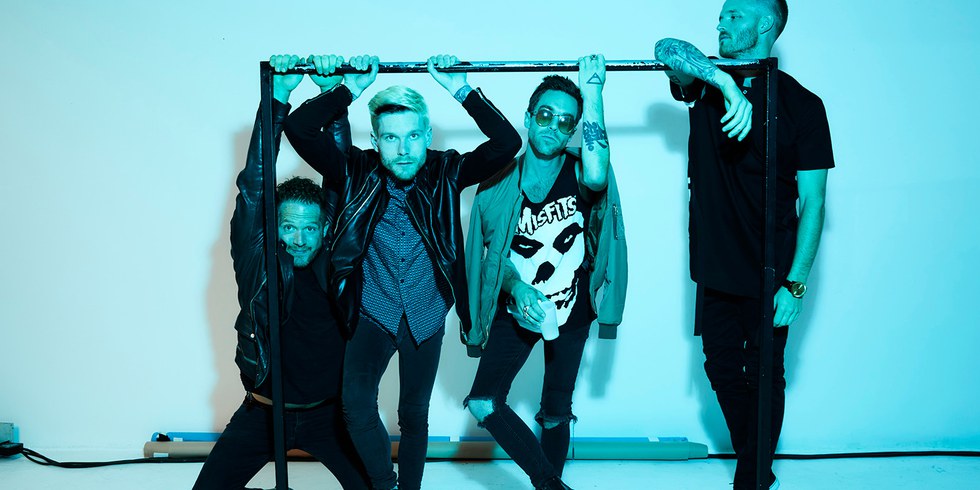 How would you describe your musical sound?
We're an alternative pop rock band. We love pop culture/fashion and the music that goes with that lifestyle. There is definitely a Southern California vibe in our music, I think you just have that when you grow up near the ocean.
Let's talk about your single we're premiering, "bad bad Love." What inspired it?
We're all really excited about this next single. We've been listening to a lot of groups that are different than our sound to find inspiration. Gorillaz and Tame Impala really influenced the vibe of this track. Gorillaz from a drum programming point of view and Tame Impala from a vibe point of view. We love it.
All of your music is released through your independent label, Noise Nest Records. Why do you release your music in this way and what's the process like?
Noise Nest gives us the base we need for where we are at as a band right now. We're still developing who we are musically and Noise Nest gives us a platform to put things out how we want it. The decisions are made between the four of us and that's so important right now as we launch our vision. We have everything in house. Our own studio to record the music, a label to distribute the music, a merch production warehouse, and design team, and so much more. We're looking forward to the right time to partner with a major for when we need them. Right now, we're not totally sure it's right yet. The world is different than it used to be.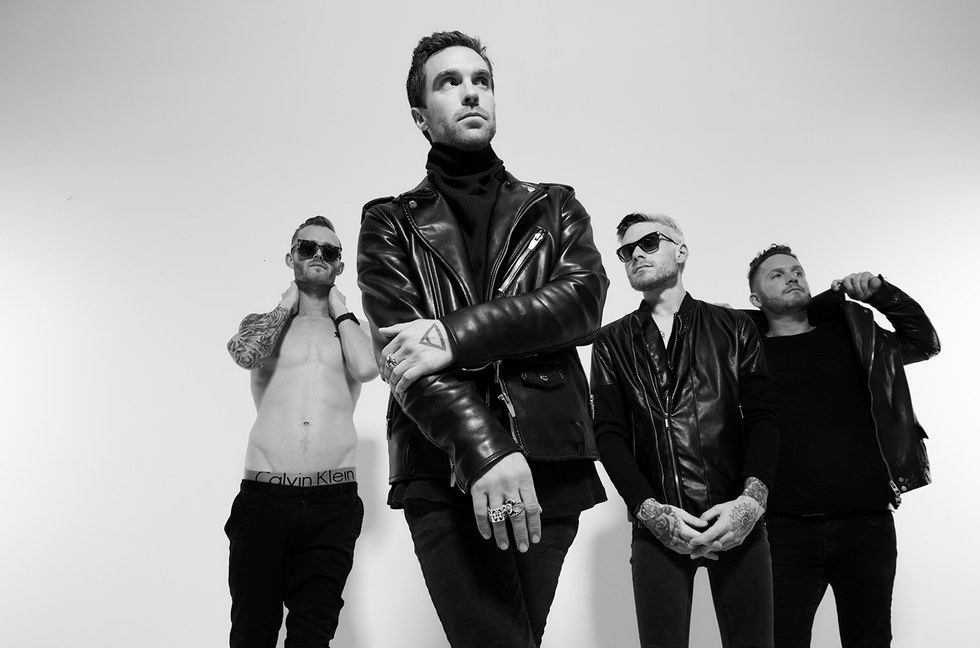 You're hitting the road with Atlas Genius. What are you looking forward to on that journey?
We're been big fans of theirs for a while. We're looking forward to playing to an audience that fits our music, sometimes that's hard to do as a new band. It's going to be great times!
After you finish up your tour at the beginning of next year, what's the plan for 2018?
We're dropping an EP in February 2018. It's going to be rad. We're taking November and December to finish the project, and we'll be back out on the road to support it in the Winter. It's all about staying on the road and connecting to real fans. That's our favorite part of what we're doing and will continue to do.
---
---
Rachel A.G. Gilman is a writer, a radio producer, and probably the girl wearing the Kinks shirt. Visit her website for more.