Normally when you graduate college and tell your parents that you want to start spinning drops for a living, they might be total losers and inform you that they would like to see a prepared backup career before they resume paying your rent. Maybe you take a few shifts at the nearby Grumpy and use the opportunity to inform passerby that you've got the info on who Marshmello really is.
---
"I want to make music that my parents can completely relate to"
---
But not so if you're Austen Afridi, who spins under the moniker Viceroy, which I believe is a much-mythologized brand of cigarettes, you don't have to worry about that at all. In between giving a tropical spin to Biggie Smalls and releasing his own, his latest single "Improvise," features London R&B crooner Tom Aspaul, Afridi also has been putting some serious money into the San Francisco restaurant business. Nominally a pursuit of the evil and nefarious, New York amateur restaurant Gary Sernovitz glibly referred to himself as "employed in an industry that Bernie Sanders dislikes," Afridi brings a level of cool to owning your corner joint selling the delicious vibe of the of the tropics. He did, after all, once go as "The Sultan of the Summer."
I had the chance to chat with Afridi, who's doing press for his track with Aspaul. We started talking about the music and all that jazz but I got hungry, so I started asking about his business matters. Yum.
---
Popdust: So, your new single. "Improvise." There's a lot of looking back to old school disco and funk on that. What do you think it is about the past that feels so comforting?
Viceroy: I think when I started Viceroy I just was still learning what I truly wanted to produce. Overtime, I realized that producing funk and disco-influenced dance music simply brings me the most pleasure. I love music that is timeless or multi-generational. I want to make music that my parents can completely relate to, while maintaining a modern sound. Plus nothing makes you dance like disco and funk.
P: You're also a prolific remixer, giving everyone from Biggie Smalls to Maroon 5 that tropical spin. Are there any artists that you're dying to remix?
V: When I started my career I was making bootlegs of whatever came to mind, but these days I do most remixes with strategy in mind. But If I could remix a Hall & Oates song, I wouldn't be mad. Chromeo would be super fun.
P: Anything you wouldn't want to touch?
V: People make such a big stink about touching classics, but if you are maintaining the original vocals and putting a fresh take on it, I don't see why it's such an issue. It's worked for me over and over again. My favorite part about remixing is taking something very different than my style and giving it a new flavor.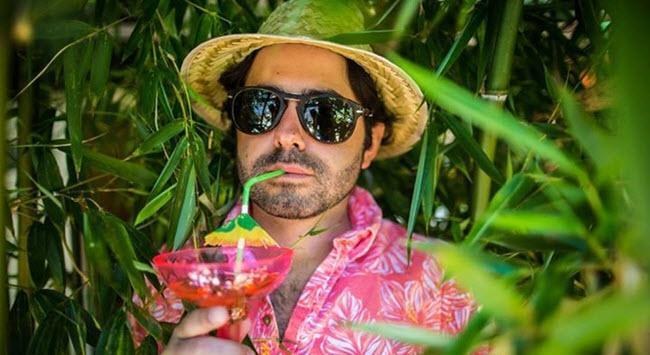 P: Speaking of flavor, I wondered if your aptitude for 'feel-good music' translated to a taste for feel-good food, as a restaurateur.
V: If you don't love feel good music and feel good food, then I just don't think we could be friends! Both speak to who I am. I am a pretty care-free person and I don't take myself too seriously…
P: Noted. How did that whole business start?
V: Opening a restaurant and investing in one really felt natural due to my experience over the years as a traveling musician. I've been to all corners of the world and am lucky to be able to experience numerous cultures and cuisines. I became close with the fellas over at Crossroads Entertainment in San Francisco and they brought me to invest in Palm House, and then later asked me to be a General Partner or owner at the Dorian. Both are in the Marina district [in San Fransisco] and are thriving.
[pause]
All in all, it's nice to take a step away from music sometimes to clear my head and get involved in the San Fran restaurant scene.
P: Tell me about the appeal. Food, atmosphere all that.
V: Palm House is a tropical rum bar and Caribbean restaurant… aka right up my alley. It's super lively and the food is great! [But] Dorian couldn't be more opposite in aesthetic, but it speaks to who I am as well. It's more of an elegant Oscar Wilde vibe – very spacious, with old fashion cocktails and classic American fare. I think they both speak to different sides of my personality.
P: What's your dream restaurant?
V: Tasting menu restaurants are always considered the end-all be-all of the fine dining world, but take me to a mom-and-pop classic Italian Trattoria and I'm in heaven. I enjoy a restaurant that feels homey and has no pretentiousness to it. My favorite restaurant hands down of all time is Chubby Noodle in San Francisco.
---
"Improvise" is out now on Dim Mak. Check it out.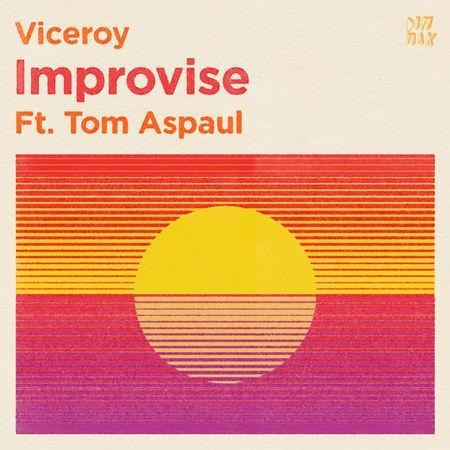 Wanna catch more of that sauce? Hit up Viceroy's socials on Facebook, Twitter and the 'gram.

---
Andrew Karpan is hungry. Feed him with your love and follow him on Twitter.
More tunes:

LIVE | How RAE SREMMURD unlocked the swag
MUSIC VIDEO | Alex Slone holds us on a leash